Clever pups get themselves into the most trouble. They seem to know exactly what not to do — and then try it anyway (to the amusement and sometimes frustration of their owners). This little German shepherd in particular has his sights set on the ice maker. But it seems he might have stumbled into more than he bargained for.
The funny dog video starts off with a sweet shepherd named Maverick standing in front of the fridge while a voiceover narrates that he has been trying to figure out the ice maker for weeks. At first, he sits like a good boy, staring at the contraption and willing it to make ice for his midday snack. "But today he got a surprise," the video states, going on to explain that he knows how to push the lever (to make ice come out) but hasn't discovered how to hold on to it long enough.
To demonstrate, your protagonist stands up on his hind legs and carefully boops the button with his nose, but of course, nothing happens. He tries again with his little paw, still to no avail. "Finally he figures it out but …" the narrator tells us just as he gets splashed in the face with water, "That's not ice!" Now we know, never let a dog in an ice maker.
Gonzalez pointed out in the comments that: "He looked at you like 'you planned this right, you knew and didn't stop me.'" It's true that Maverick seems a bit peeved that he wound up with a wet nose, which is why the video is appropriately captioned: The look on his face at the end ???.
Elephantsarehungrier added "Next episode: How to repair a water-damaged kitchen floor …" it certainly looks like Maverick will continue to get himself into trouble. His owner responded further down with: "Yeah owning pets means a lot of extra cleaning but they are cleaner than kids in my experience ??‍♀️?." Truth. Finally, we got a small update in the comments that he was still working at his ultimate goal: "I'm a little worried once he figures out how to actually get ice he'll never leave it alone ???," said Maverick's pet parent.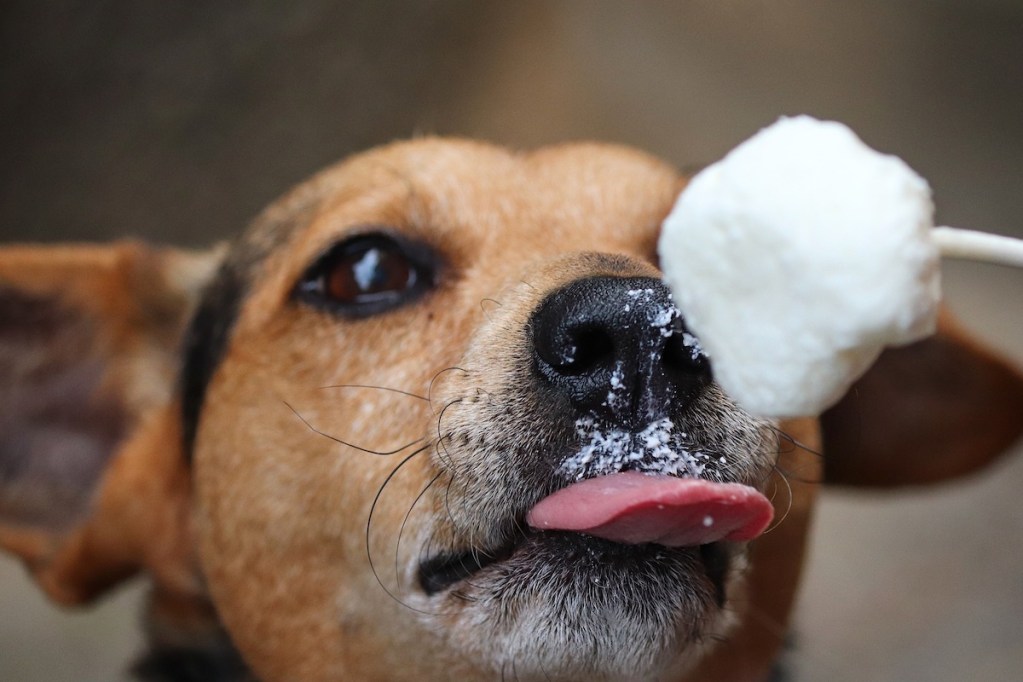 Why do dogs like ice?
Some pups love it and some pups hate it. While it's not exactly true that dogs can't sweat, they don't have the same cooling mechanisms as we do. For the most part, you'll see most dogs panting to lower their body temperature. In addition, many dogs, especially smaller ones, lie down in cool spaces to absorb the coldness.
Some take it to the next level and eat ice to suck in the frosty temperatures and bring down their overall temp. Also, don't worry, ice cubes for dogs are totally safe: Eating ice doesn't cause bloat (though you may want to give your dog a 30-minute rest period after meals in general).
Editors' Recommendations