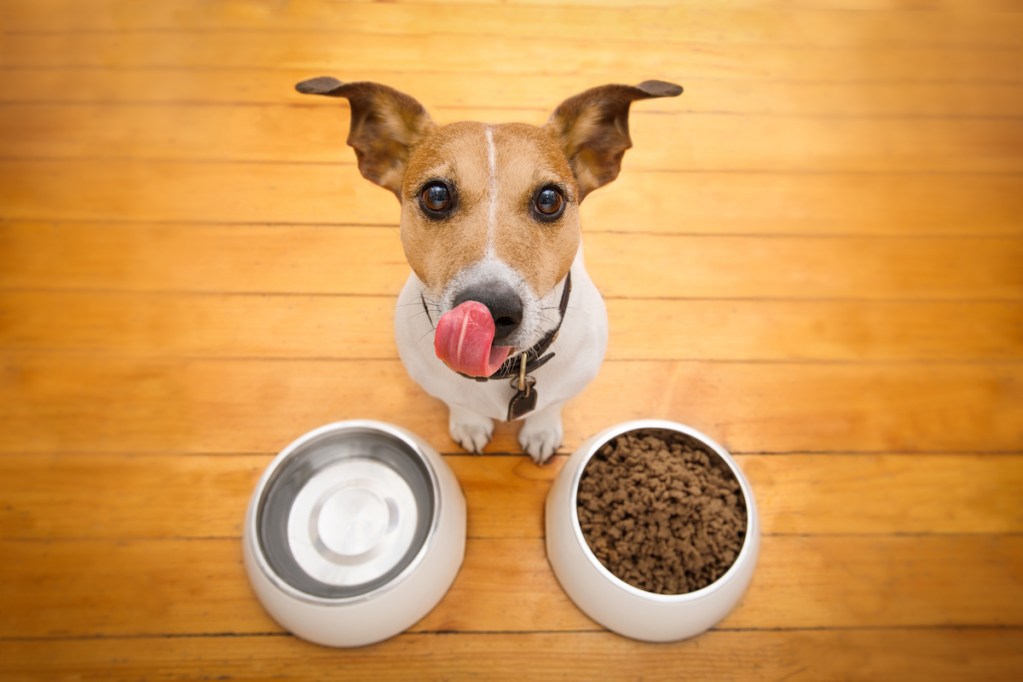 Our pets cost a lot of money and have specific needs — vet bills, food, and accessories to name a few. We love them, but they definitely put a hurt on the bank account. One way to save is to shop the sales and purchase staples in bulk, but that means doing a little planning ahead. Keeping your dog's food and treats in bins can save you money while preserving flavor for your pup.
How many dog food containers should I get?
Your setup will be unique to your family needs. Start by figuring out how much your pets eat and how long the food you buy lasts (wet food will have a shorter shelf life than dry food, and some specialty food doesn't keep as well). One approach: Buy a large container that can fit the biggest bag you can get (and use in a reasonable amount of time with no spoilage) and then smaller ones that store about a week's worth of food. This way, it all stays good and you only refill your small container every so often.
Which containers should I buy?
The most important factor here is airtight. You don't want anything getting in like bugs or even your pup — make sure it's not something they can chew through. Look into receptacles specifically for this purpose, but don't stop there. Many canisters made for human food will work just as well for your animal's, too. Stick to thick plastic or stainless steel, which will do the best job of maintaining quality.
How can I use my containers most effectively?
In the two-container method, the goal is to place most of the kibble in a large, airtight bin and only have to refill your smaller vessel every week or so (we recommend washing in between). If you have the setup for it, you can then store your big bin somewhere out of the way, like a basement or garage, while your small bin stays with the rest of Fido's things.
However, some pet parents prefer to only have one large container and bring the dog bowl to it every time for dinner and breakfast. Either way, we advise that you go through the whole food pack without topping it up and then give it a wash before refilling. Remember, you can always have a backup dog food storage container to ease the washing process (and always try to find dishwasher-safe options!).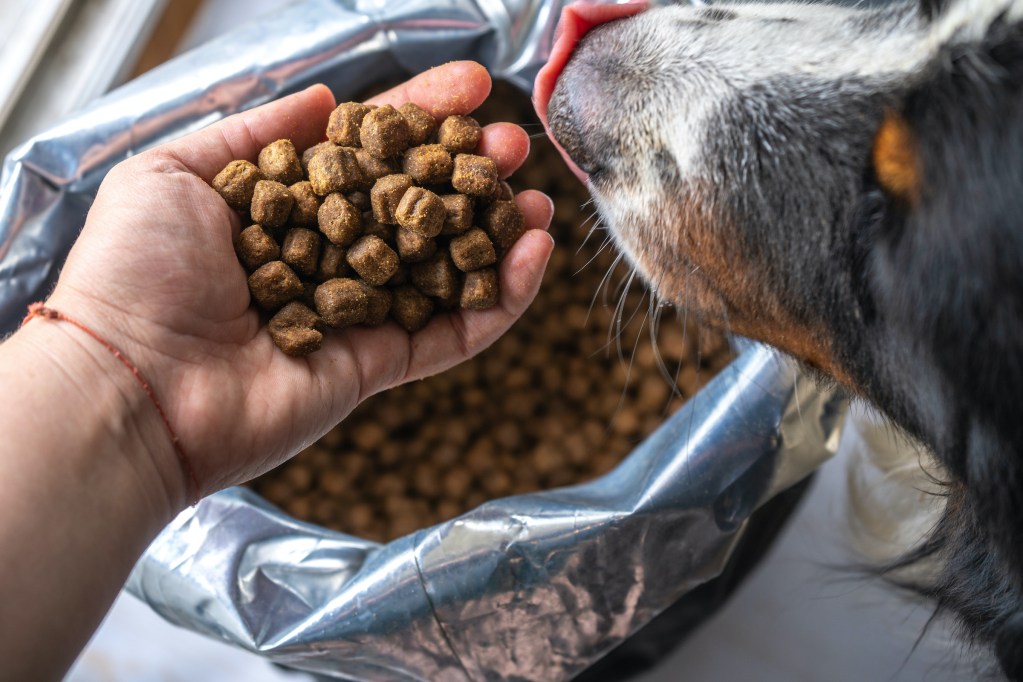 If you really want to take it to the next level, get a few treat containers as well, but you probably want to aim for smaller ones. Just about any food storage unit or even plastic bags will work here. This allows you to leave dog snacks around the house in small quantities so they are always within reach and available when your pup does something particularly good. No matter what your setup looks like, figuring out a system will ultimately help you save money and make feeding time as easy as possible.
Editors' Recommendations