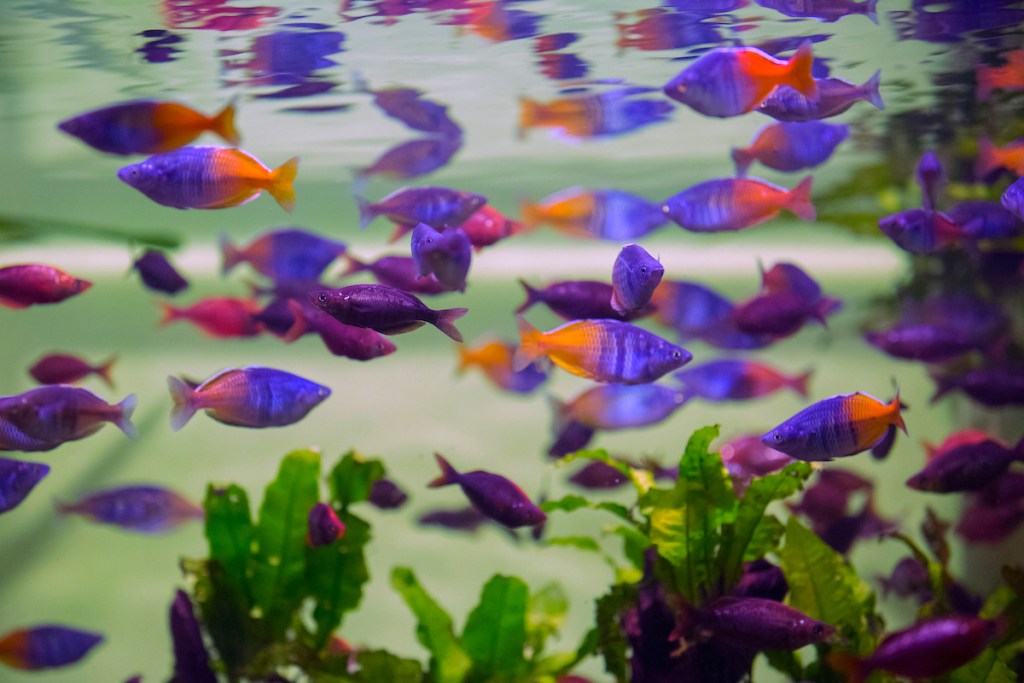 You might know of rainbowfish from the beloved children's book, but these are real animals that you can keep in your own home. As the name suggests, this group of swimmers is well regarded for being beautiful to behold. Many also get along nicely with other fish and can be handled by beginners. This is what you need to know before bringing home a rainbowfish.
What are rainbow fish?
It's a bit of a catch-all term because there are at least 50 species that all fall under the rainbowfish umbrella. Some work better as pets than others, and you'll probably be looking at boesemani rainbowfish, turquoise rainbowfish, featherfin rainbowfish, or red neon rainbowfish. If you're adding to an existing tank, research carefully to ensure you only get ones that will make friends with your current animals.
What conditions do they need to live in?
These are all freshwater fish, but their exact temperature and pH balance needs vary depending on which species you bring home. You can use your existing tank specs to narrow it down or do the opposite — pick the prettiest fish and then build your ecosystem around it. One thing to note right away is that you shouldn't keep males together and no rainbowfish wants to live on its own because they like to school. Consider keeping a group of six females if you want to prevent expansion.
Why should you add them to your tank?
Here are four excellent reasons to keep rainbowfish as pets.
They look beautiful
You can find just about any gradient you want in a rainbowfish. Some incorporate many colors, more like a traditional rainbow, while others skew toward blue, such as the turquoise rainbowfish, or red, such as the aptly named red rainbowfish.
They get along with other fish
While you want them to have friends of their own species, they'll also do great with others. Female rainbowfish can sometimes live with female bettas if you want to create a color explosion. Otherwise consider catfish, gouramis, and loaches as tank mates.
They're good beginner fish
The care level of most rainbowfish sits at about the same as a neon tetra (in fact, they can live together). Make sure your tank stays clean and that you change and test the water frequently, but they don't have any specialty needs.
They live a long time
Many tank dwellers have short life spans, and rainbowfish won't be any different if not properly cared for. However, boesemani rainbowfish, in the right environment, regularly make it to 5 years and sometimes even t10 years!
Remember, many rainbowfish are endangered in the wild, so find an ethical breeder before bringing one home. If you're adding to a tank, always have a backup plan as well. You might find yourself with a couple of fish that wind up in a personality clash, and the best solution is moving one of the problem little guys to a separate aquarium. It's a good excuse to add a new tank to your collection, at least.
Editors' Recommendations