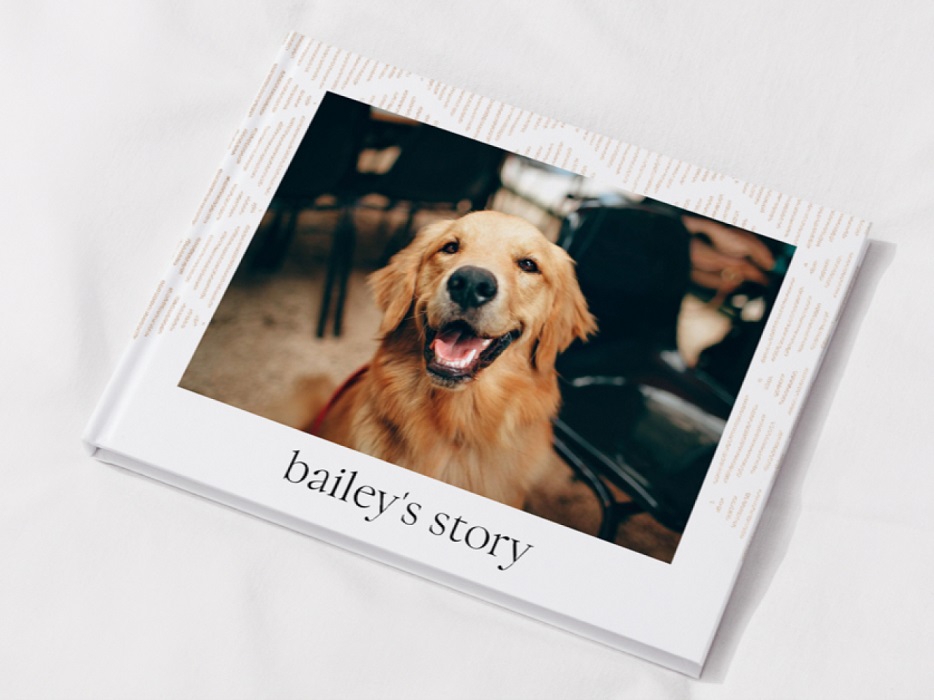 This content was produced in partnership with Mixbook.
By now, you've probably amassed a huge library of digital photos featuring your family, your kids, and your furry companions. We all have, and we all take an endless stream of digital photographs. It's part of the experience of being able to carry a mini computer in our pockets with us everywhere, thanks to modern-day smartphones. Unfortunately, it's rare that we actually do anything with those photos, especially when it comes to our beloved pets. By the time we go back and review all of those memories, pets may have passed on, new ones may have joined the family, or some variation of those events may have occurred. But our loved ones deserve to be remembered and commemorated. What better way to do that than with a customized hardcover photo book?
Photo books, or at least the option to create them, are common, but you should know that not all of them are created equal. Most importantly, not all of them allow you to personalize every aspect of the design process quite like Mixbooks does. For starters, you can choose between several relevant themes, including — some of which were even born out of .
You can also choose the dimensions of the book, the style, and the cover finish, like matte, or glassy, add custom stickers or backgrounds, or choose from a library of existing media. As for your photos, you can add, move, and edit them, or enhance them with elements like text, and much more. Professionally designed templates are at your disposal if you don't know where to start, but also you can craft your own if your heart desires. It's the perfect way to preserve Fido's memories and special moments with your family. Plus, right now, you can enjoy 45% off your first order and free shipping for orders over $59 with code MIX45SHIP — which may already be applied for you.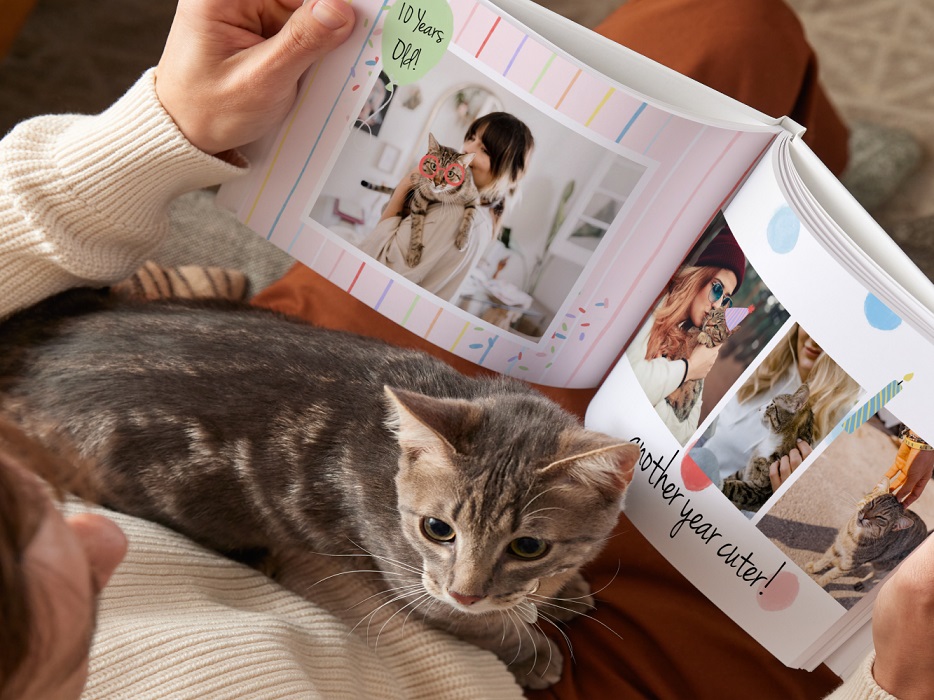 Getting a bit personal for a moment, I had a cat named Talia, a beautiful little tortoiseshell calico who was the sweetest ever. As you'd expect, I had quite the collection of photos with her included, which I'd taken over the years. Well, she ended up passing suddenly due to health complications, and it came on as such a shock, that for a time I was in sort of a twilight about it all. Being the amazing partner she is, my wife put together a photo book of the pictures, which I can look over anytime and remember Talia by. It was truly one of the best gifts I have received to date, and it's something I cherish.
At the risk of applying my experience too broadly, I will say that it's something everyone should consider, especially for a family pet. They don't live as long as we humans, and it's good to be able to look back upon those memories and experiences fondly. Cue Mixbook hardcover photo books, one of the best ways to take your digital photos and image library and put them to good use. It's more than just a coffee table or bookshelf-ready book, it's something you can hold physically, flip through, and reminisce with, even after your beloved companion is long gone.
Flipping back to a more positive conversation, Mixbooks can be fully customized by you, and your family. As previously stated, you get to select and choose every aspect of the book. Starting with the theme, and professionally-developed templates, you add your unique photos of Fido and then customize them as you go with stickers, themes, text, and more. When you're all done, you have a hardcover book that represents everything special about your bond with your pet(s). That's not something you can find anywhere, or something to be glossed over.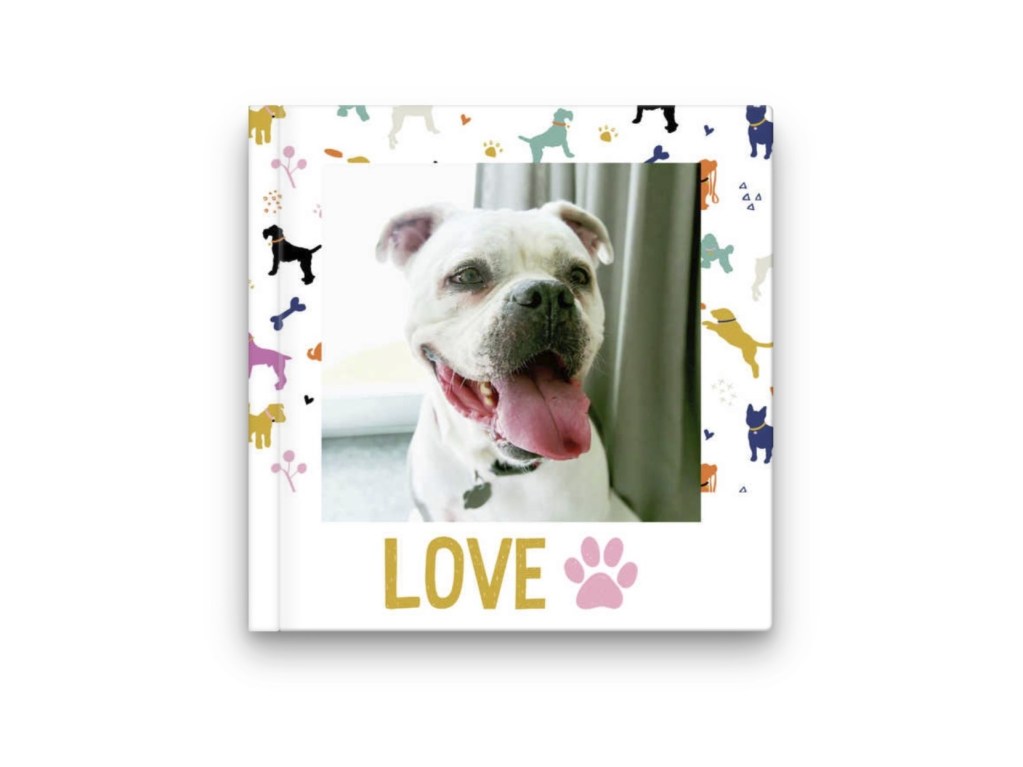 Days at the park, adventures at local hotspots, vacations, everywhere you go with Fido you're taking pictures, so it makes perfect sense to collect them in something more tangible — an elevated photo album like Mixbook's hardcover photo books. But the best part is that you can get started right now, and for a more affordable price than ever. With the code MIX45SHIP you'll get 45% off your first order plus free shipping for orders over $59. You're saving quite a bit with this deal, and at some point, hopefully, in the distant future, you'll be able to look back at it all, and you'll be even happier you ordered. That deal is good until September 30th, 2023, so if you're interested, take advantage while you can.