One thing you might not know about aquariums until you get one: Every tank needs a janitor, which may wind up just being you. When you first dive into this hobby, it can take a while to realize how much maintenance is really involved — don't think that the filter will do all the work. But if you want a little a help in that department, you can add a catfish to the fray. If you don't have a ton of experience with these bottom feeders, we recommend one of the corydoras since they're generally best for beginners.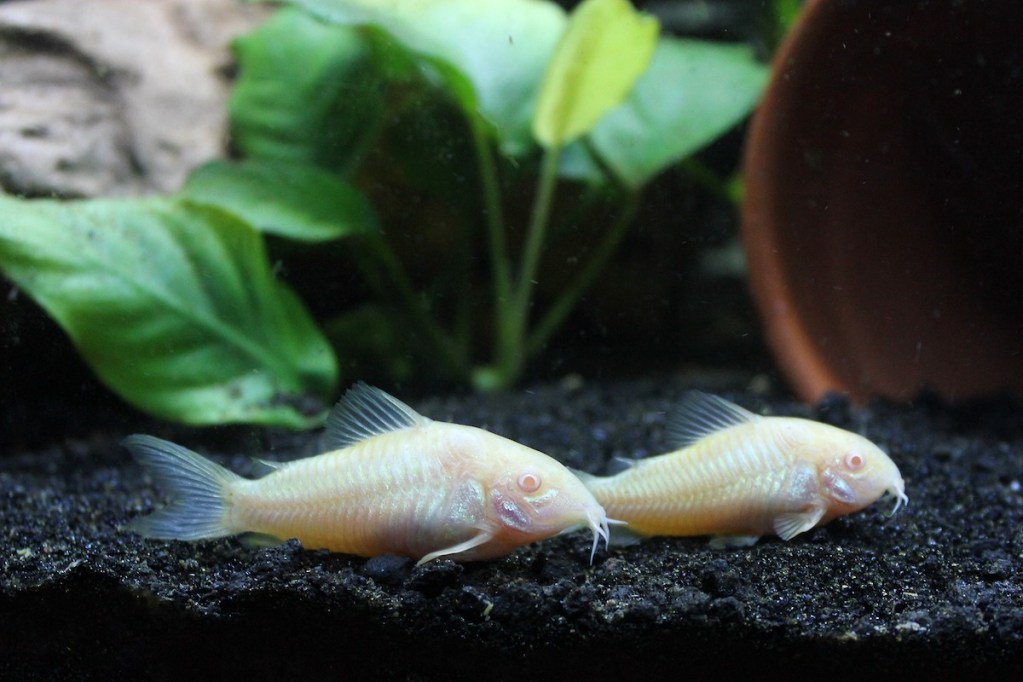 What are corydoras?
This is a type of catfish, but there are actually more than 170 species to choose from. These are a well-known group of swimmers who get their name from their barbels, which look a bit like whiskers. While you'll find dozens of options in the pet store, you will likely narrow it down quickly based on the size of your tank, temperature, habitat you've chosen, and the other fish that they'll live with eventually.
Are corydoras friendly?
Yes, corydoras are sweet and gentle fish. They particularly like spending time together, but get along with many others as well. In some cases, you should not buy just one as they'll get lonely. Instead grab a pair of the same type and watch them become best friends. You'll often see them as bottom feeders, well, at the base of the tank, but cory cats also come up to the surface for air or food from time to time.

How do you care for cory catfish?
These guys work well as entry-level catfish, but they still need you to take good care of them. Like all fish, they have a few specific wants unique to their species.
Water requirements
You need clean water for these catfish, though that will remain true for most fish. Also note that they prefer a slightly cooler temperature than some others, around 75 degrees Fahrenheit. Only place a corydora in a housing where you can ensure these conditions will be met.
Favorite foods
While they'll absolutely eat the leftovers, cories need their own food, too. Include bottom-feeder tabs as part of your standard feeding so they get enough. Don't forget that you also should not put off any type of standard cleaning even though you have a helper in the ring.
Tank needs
One important note, because they eat off the floor, it's important to include extra substrate in your tank — a few inches. Cories can act a bit shy as well, meaning you want plenty of hiding opportunities in there. Live plants are their favorite, so if that's at all an option, consider adding them to the decor.
The last thing you need to know about these fun fish, they live a long time. Cory catfish often make it to five years or even longer. It's important to bring home these pets knowing that you're signing up for this commitment since other species often live just a couple years at most. They'll get to meet a lot of other friends as they come and go, but you'll always be there for your cory cat.
Editors' Recommendations