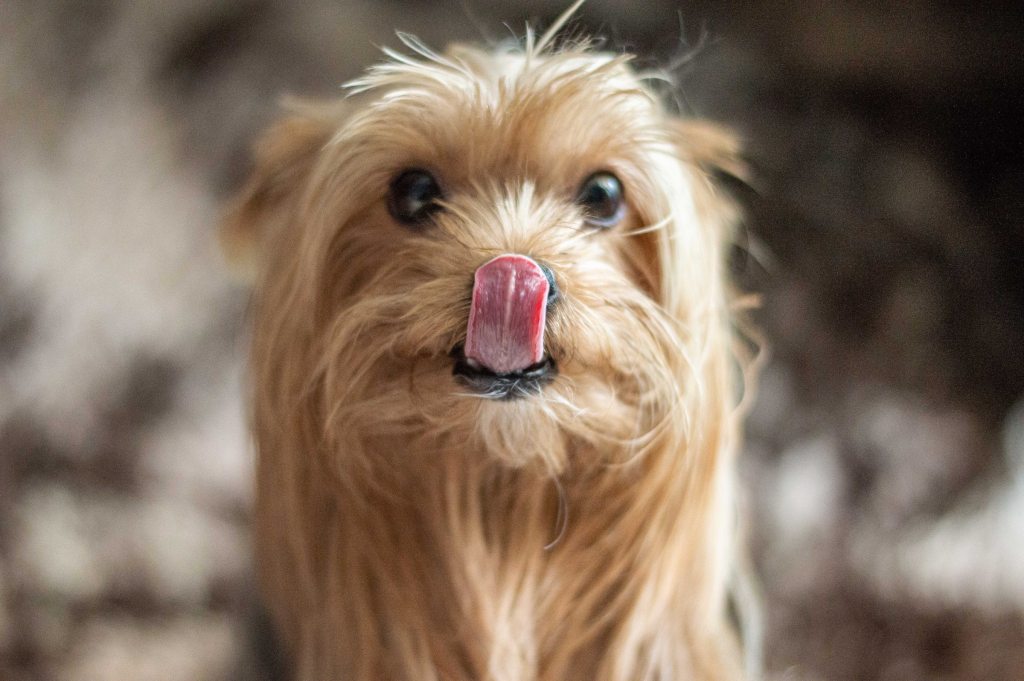 As the weather warms up, more and more people pack up their picnic baskets to enjoy some time outside — and why not? Picnics are a great way to bond with pets and loved ones, and tons of fresh produce is already in season. If you like, you can even build your own dog-friendly snack to share!
Before you start planning your dream picnic, though, it's important to know what human foods you can and can't feed your furry friend. Let's start with some of spring and summer's signature fruits: berries. We'll let you know which berries are safe to give your dog, and if there are any considerations you should take before serving them.
Can dogs have blackberries?
Blackberries are a refreshing treat for people, and they can also be a great treat for dogs. Not only are they chock full of vitamins A, B, C, E, and K, but also they contain fiber and antioxidants. It's like a canine superfood!
That being said, the American Kennel Club (AKC) reminds dog owners that blackberries are only a treat. There's still a small risk of allergic reaction or stomach upset (due to sugar or fiber), so it's best to give your dog only one or two berries to begin with. Interestingly enough, blackberries also contain trace amounts of xylitol, a sugar substitute that is toxic to dogs. A dog would have to eat a massive amount of this fruit in order to be poisoned, though, so a small snack presents no danger.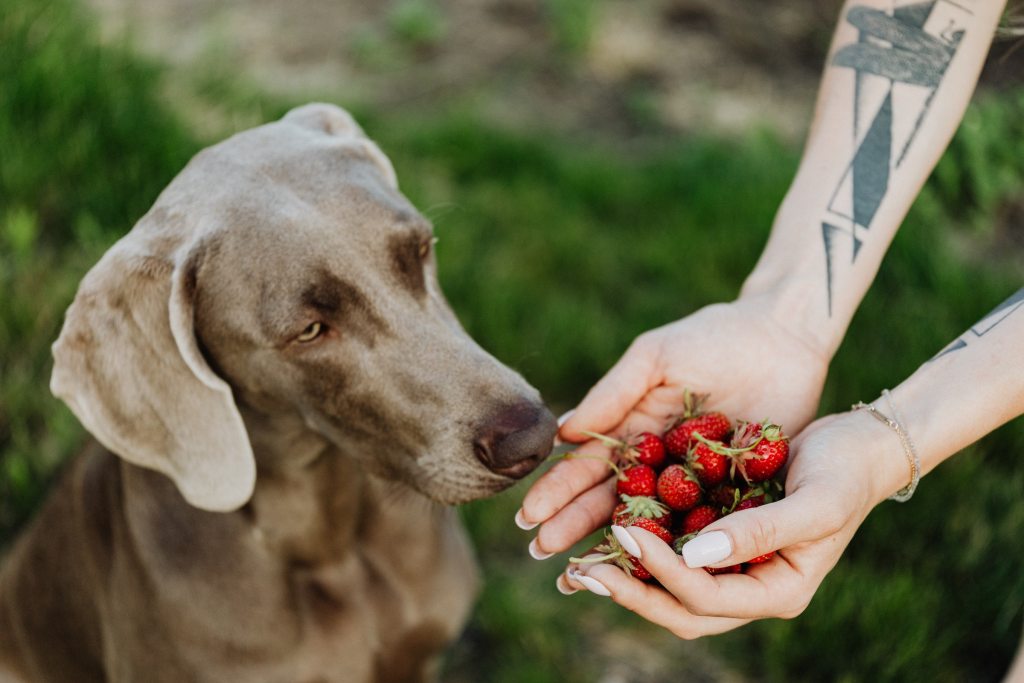 Can dogs have strawberries?
Good news — strawberries are safe for dogs to eat as well. As long as the bites you're giving your pup are small enough not to be a choking risk, you can sit back and enjoy your decadent snack with Fido. Purina also advises pet parents to wash the berries and remove the stem, just as you'd do for yourself.
Feel free to play around with texture by serving your dog pureed or frozen strawberries, too. Just don't give them too much! Strawberries are on the sweeter side of fruits, so make sure to feed these to your dog in moderation.
Are strawberries good for dogs?
Even though they're packed with sugar, strawberries are also full of vitamin C, fiber, and antioxidants (via Purina). These berries even contain malic acid, an enzyme that can whiten teeth. Of course, it's no substitute for professional dental cleanings!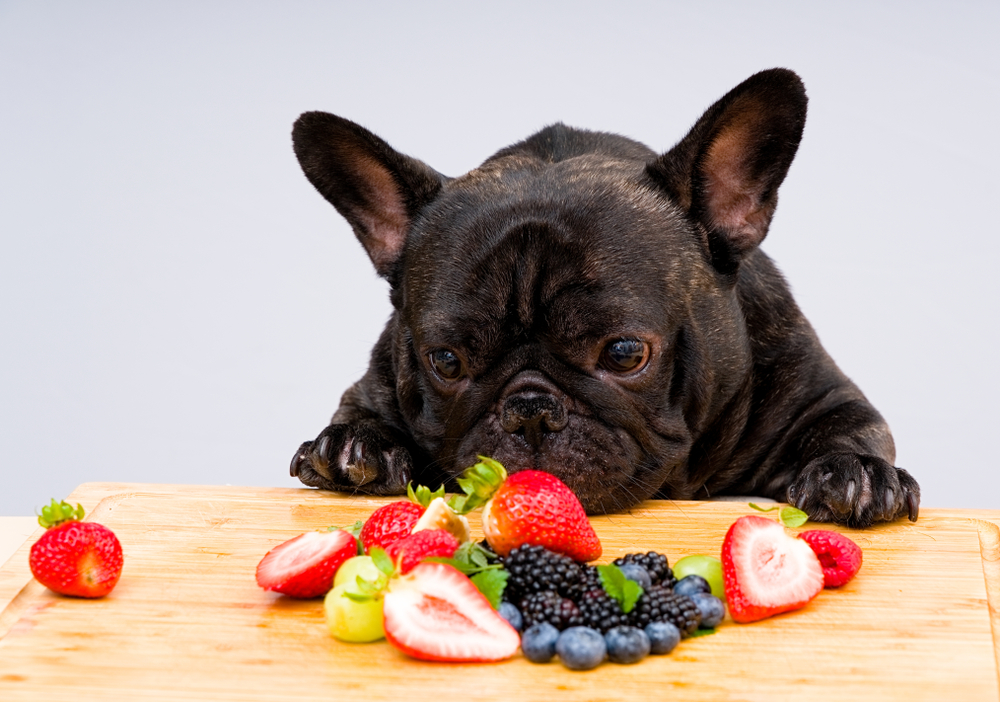 Can dogs have raspberries?
The AKC notes that raspberries are not only safe for dogs, but beneficial, too. Senior pups may especially benefit from the fruit's anti-inflammatory properties, though everyone will love its low-calorie amount.
Like blackberries, raspberries contain trace amounts of xylitol. That's why the AKC recommends feeding your dog no more than 1 cup of this fruit at a time. For small dogs, even less is ideal. Remember — these berries are supposed to be treats!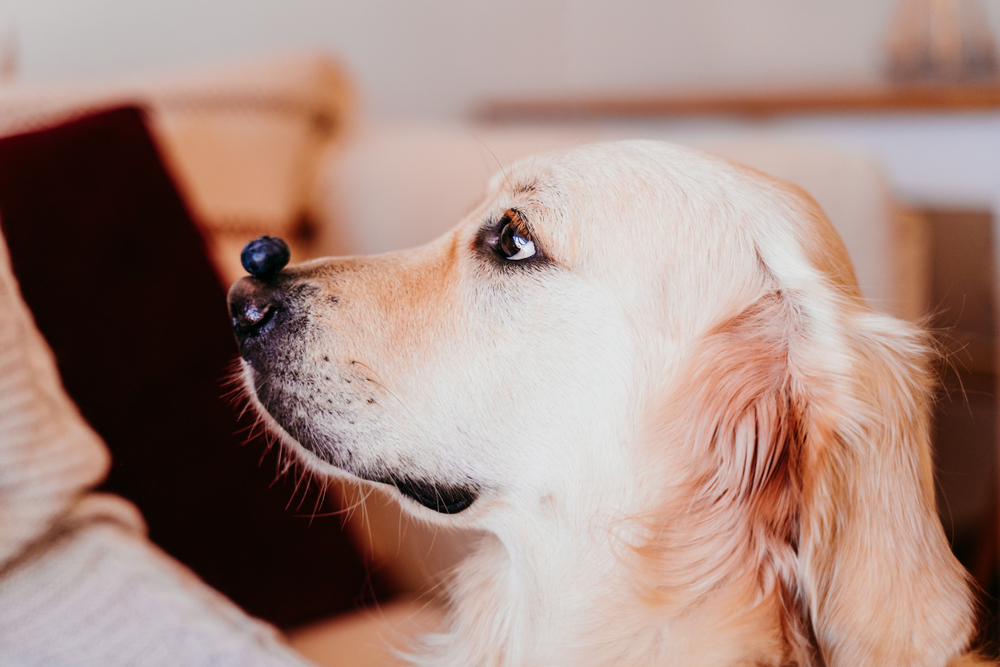 Can dogs have blueberries?
Blueberries are another low-calorie, low-fat treat for your pup. Whether you make them part of your dog-friendly "barkcuterie board" or a festive Fourth of July dog treat, they're bound to be a hit. These berries also contain vitamin C, antioxidants, and rejuvenating anti-inflammatory properties. It's easy to see why it's called a superfood!
Any one of these berries can be a nutritious treat to toss your dog's way, so don't feel bad about letting them indulge now and again. With a little moderation, even sweet flavors like fruits can be a regular part of your pup's diet. Happy snacking!
Editors' Recommendations