Basketball season might be over for humans, but while you await the return of your favorite sports in the fall, you can enjoy a little game of birdsball. These extremely clever parrots have developed the best bird trick imaginable, tossing and running a ball back and forth and shooting it through the hoops (they're very good at dunking). If you want to watch a parrot with moves that would surely put your own basketball skills to shame, you should check out a video called Parrot Play NBA.
It starts out with a group of four birds, two green and two yellow who somehow know their teammates and how to play. In fact, Noris Buzdugan commented, "Bro they even have matching teams," which certainly adds to the flavor of the game. There's no need for jerseys when you can determine your teammates just by the color of their feathers. The happy birds run back and forth, put the ball through the hoops, and play tug with their opponent. After the basketball game finishes, they squeeze a quick version of volleyball in, tossing the little ball over a net. While the human viewers seem delighted, it's nothing compared to how happy and proud the birds look (we're still not sure who won though).
Viewers were entranced by the clever birds and many cheered them on in the comments. General Žare decided that we really need to rename the sports association: "NBA: National Bird Association." This could surely take off. Scrolling asked the question that we were all wondering: How does one teach this to them? Many others questioned the rules of this sport with johntapley73 remarking, "Come on ref, travelling violation surely? wth! I had big money on this game." Lastly, mettdredhme took this a step further and suggested we all get in on it, "How can we bet? looks safer than football."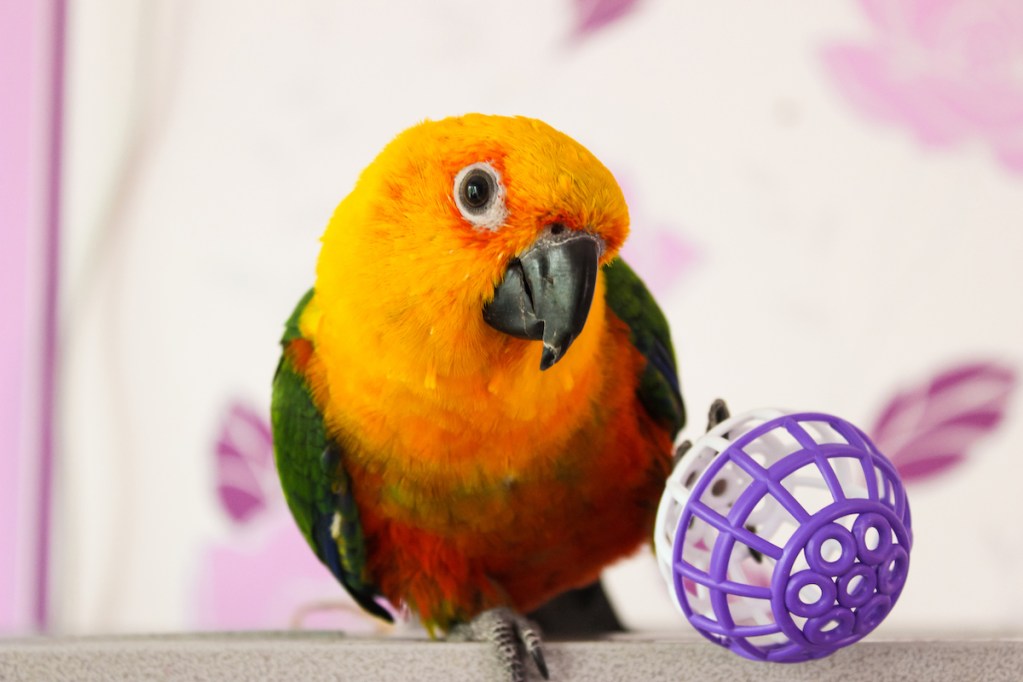 How do you teach birds games?
We love to teach our animals tricks, and birds pick up a lot of these games quickly and happily. Many seem to enjoy learning new things and showing off. In order to get your pet to this level though, you have to start small. The goal is to begin their bird training from a young age and keep it up with daily practice sessions. To start, you might not even use a ball, since you want your bird to learn things like perching on your finger (roughly the avian equivalent of teaching a dog to sit). Then introduce toys — fetch, catch, and throw will become the basics for your sport. Eventually, your animal might be able to graduate to impressive moves like dodging and dunking, but it's also fun to watch what they come up with themselves. Since birds are smart and social, they'll design their own games if given the tools.
Editors' Recommendations