At first glance, you might confuse an American Eskimo dog with a shih tzu or even a Pomeranian. Or you might mix them up with the Canadian Eskimo dog, a 4,000-year-old animal that's native to America and was bred by the Inuit to pull sleds. But the American Eskimo dog (or Eskie) is a totally separate breed that's both beautiful and family-friendly. While no dog is right for everyone, you should consider this beastie if you want a unique and lovable pup. They might be exactly what your home needs to become complete.
Where does the American Eskimo dog come from?
Don't be fooled by the name, this pup came about in the 1800s and was bred by German immigrants as a farm dog. That means it's one of many spitz dogs, which also includes the malamute, Icelandic sheepdog, and Samoyed. The name was changed because of anti-German sentiments around World War I. Interestingly, this was a very popular show dog, and many performed in the circus and on stage! If you do wind up adopting an Eskie, you could get a regular old diva.
What is this breed like?
These fluffy friends can stay as small as 6 pounds in the toy size or up to 35 pounds, which can be standard, but they all have huge personalities regardless of stature. Because the American Eskimo dog was a working breed, they need a lot more exercise than you'd think just by looking. But they're highly trainable, loving toward people, and very energetic, so you should have no problem taking them on walks and to outdoor gatherings. If your routine already includes hikes or even strolls, the American Eskimo dog might be your perfect companion.

Who should get an Eskie?
This is a family dog through and through. Eskies require a lot of interaction and love — they sometimes misbehave if not given enough attention, which could include chewing up your favorite furniture or barking incessantly at seemingly nothing. That means you want to think carefully before committing to them, as you would with any pup.
The flip side is that the smaller ones do great in apartments because they can handle crowds and confined spaces, provided they get enough walks and attention. Even though this little bud might look a bit like a husky, they don't have the same behaviors and so the Eskie isn't considered a more advanced dog. But this breed does become territorial at times, which you need to watch out for. Some amount of guarding is fine (after all, you don't want randos showing up at your house), but you need to stay mindful of their anxiety level around strangers.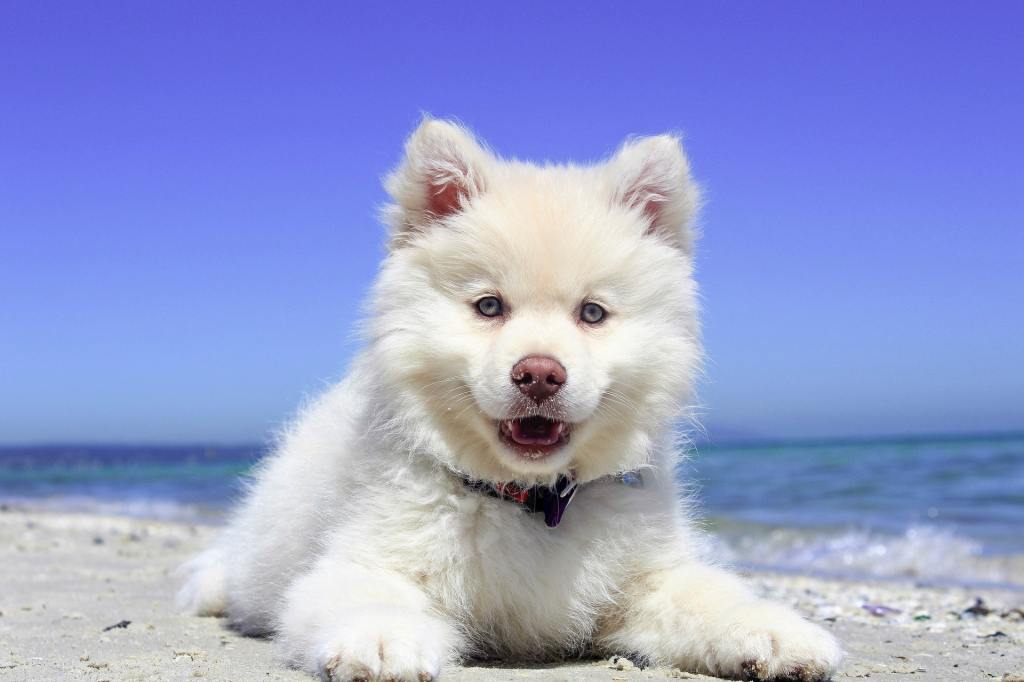 It can become difficult to keep track of all the dog breeds and we don't blame you if you frequently mix up the chow chow, Eskie, Pomeranian, and husky. One more thing to know is that they won't do well with small pets in the home, because they still have deeply rooted herding and hunting instincts. In general, they gravitate a bit more toward big dogs rather than their smaller companions. If you have rabbits or lizards in the house, make sure they live totally separately — in different rooms.
Editors' Recommendations