If your cat is acting unusual when they try to eat or drink, there are a number of problems you'll want to rule out. Odds are, though, you're not dealing with a major issue! So instead of worrying, keep an eye on your furry friend and make a note of the symptoms they're showing or experiencing. While you should contact your vet for any long-term or severe concerns, you just might be able to figure out the problem right at home.
In some cases, it might actually be your cat's whiskers causing them extra mealtime stress. Felines can suffer from something called whisker fatigue, which is actually more overstimulation than it is fatigue. Still, it's a relatively new problem that's gaining attention among veterinarians and pet owners alike – -and it just might be affecting your cat, too.
Here's what to know about whisker fatigue.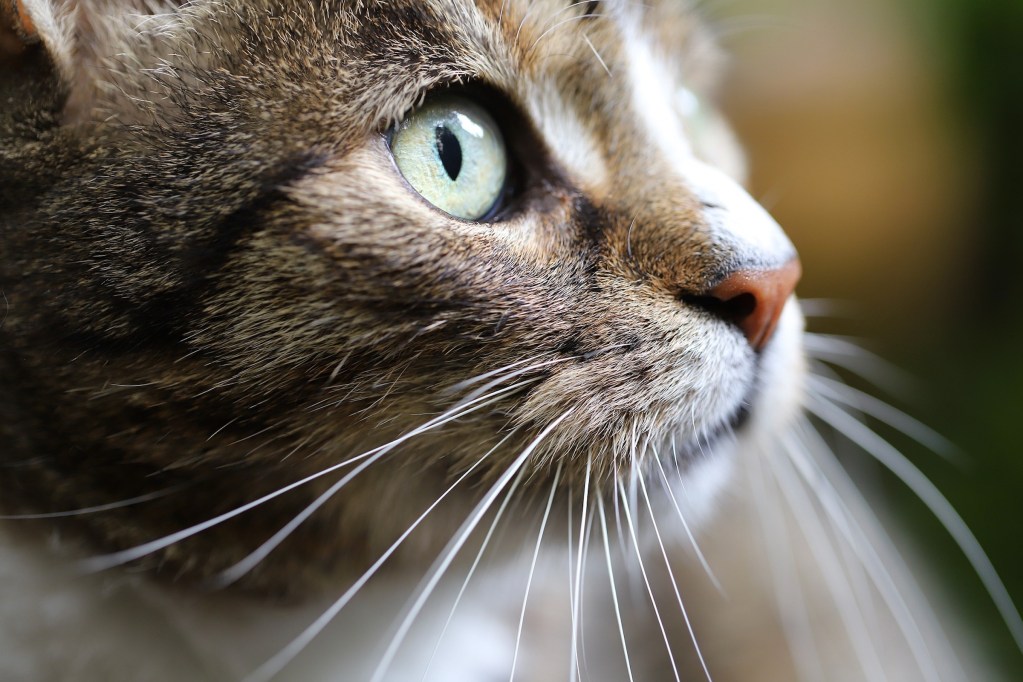 What is whisker fatigue?
Whiskers are so much more than cute little hairs on your kitty's face. These hairs are also known as tactile hairs or vibrissae, and they help cats perceive a lot of sensory information about the world around them. As Lone Tree Veterinary Medical Center explains, the nerve endings at the base of cats' whiskers "help cats orient themselves, navigate their environment in the dark, hunt for prey (by sensing air currents), and determine whether or not they can fit into a tight space."
Despite being called "whisker fatigue," cats' whiskers don't actually get tired. Instead, they can become stressed and overstimulated from whisker overuse (via Lone Tree Vet). Think of it like working with your hands nonstop — they're going to become tired and sore eventually, right?
Eating and drinking from specific kinds of bowls can be a common cause of whisker fatigue, but anything has the potential to overstimulate your feline's senses. West Park Animal Hospital explains, "overstimulation of your cat's whiskers is likely troublesome to some cats and can be a source of stress."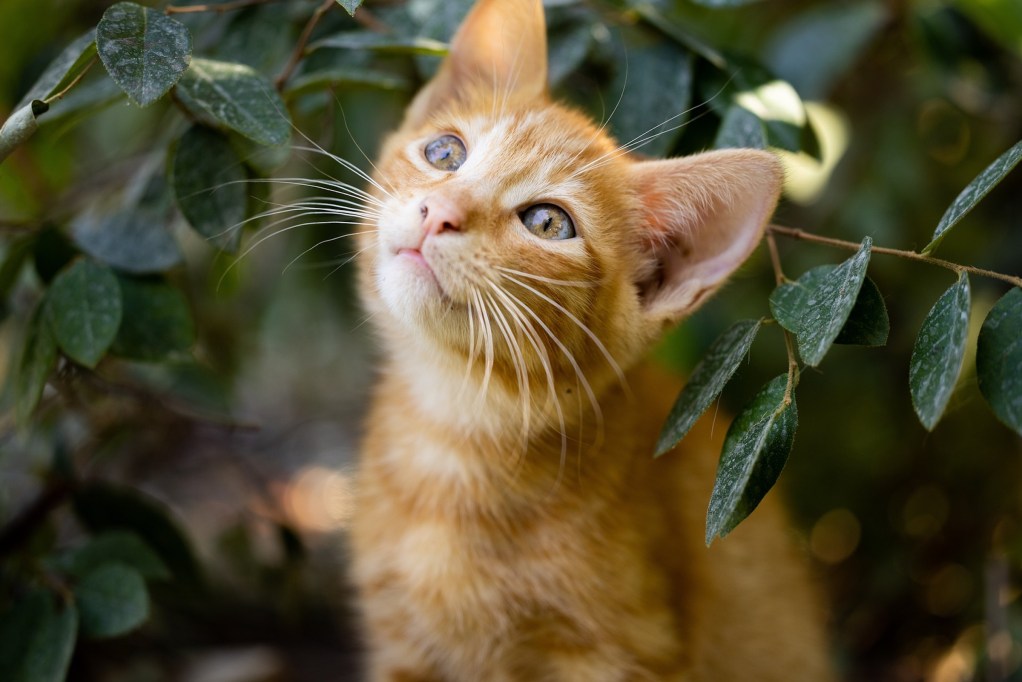 What does whisker fatigue look like?
Like West Park Animal Hospital mentioned, you'll likely see a lot of stressed-out behavior when a cat suffers from whisker fatigue. You might even see your cat drinking from somewhere unusual, like a faucet. Their general grumpiness or refusal to eat might tip you off to what's going on, but that's not the only symptom to keep an eye out for. Lone Tree Vet lists other symptoms of whisker fatigue as:
Not settling in front of their food or water bowl
Trying to eat but not eating
Tipping bowl over to eat off the floor
Of course, if your cat isn't eating for multiple days or seems to be in great distress, visiting your trusted veterinarian might be your best move.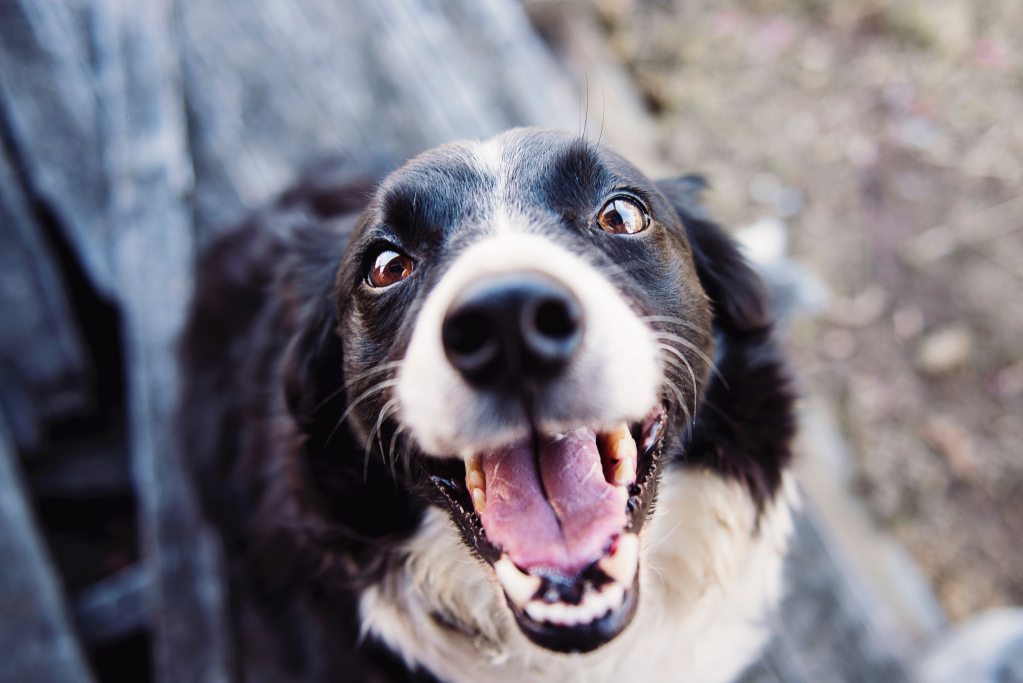 Do dogs get whisker fatigue?
Our canine friends have whiskers, too, so it would only make sense that they experience whisker fatigue as well, right? Actually, this newly recognized phenomenon is usually only seen in cats. As Lugaru K9 Training states, dogs don't tend to experience whisker fatigue because their whiskers are naturally desensitized to some stimuli. This is thanks to all the playing, digging, and sniffing they do every day.
That's not to say that dogs can't experience sensory overstimulation, but it tends not to affect basic behaviors in the way that whisker fatigue does to cats.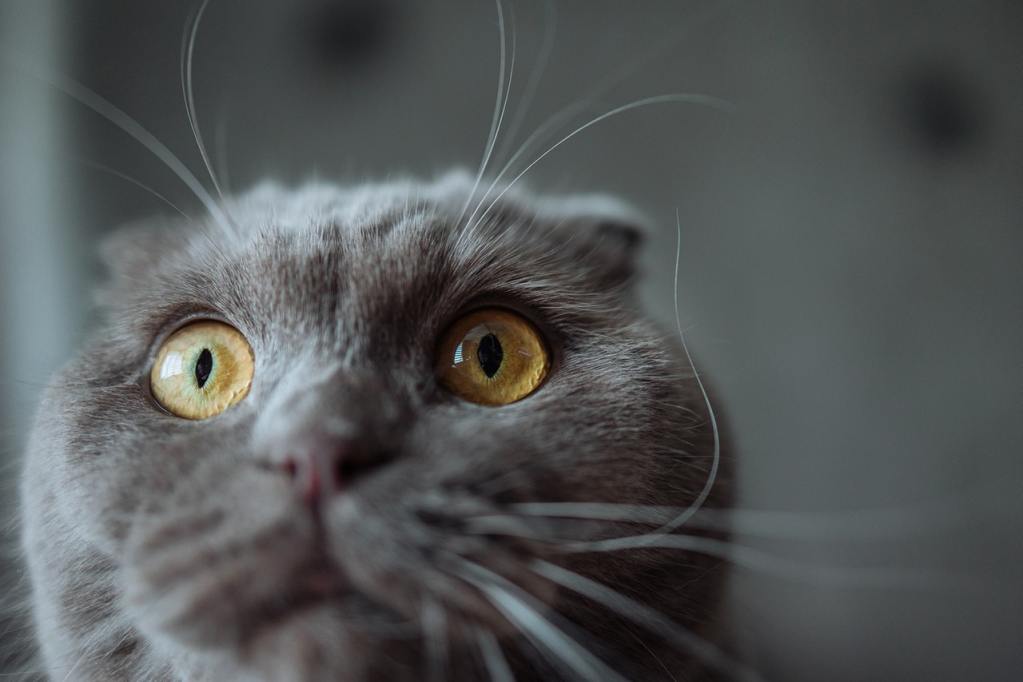 How to ease symptoms of whisker fatigue
Luckily, overstimulation is easy to remedy — whether you're a human, a canine, or a cat. For felines that are experiencing whisker fatigue, an anti-whisker-fatigue bowl for food and water might be the solution they need. Lone Tree Vet recommends using "a wide, flat bowl with plenty of space for the whiskers to clear the bowl on both sides of your cat's face," though you can always try a plate, too.
It can be worrisome to see a pet struggling with eating or drinking, but helping a cat with whisker fatigue is surprisingly simple. If switching up food and water bowls doesn't do the trick; don't hesitate to enlist the help of your local veterinarian. Your fur baby's health comes first — from their whiskers to their tail!
Editors' Recommendations