Keeping our dogs regular is a fundamental part of pet ownership and is usually pretty easy. Their food includes all the nutrients they need plus maybe a built-in probiotic to help maintain digestion. Sometimes, though, you'll suddenly find your pup has diarrhea, and you'll have to figure out exactly what's going on inside. While there are a number of different possible causes, it could be worms, which can turn serious and even into a life-threatening situation if left untreated.
What are parasitic worms?
When we're talking about worms here we don't mean the kind in your yard and we also aren't including heartworm and ringworm. The type that usually leads to vomiting and diarrhea are intestinal parasites, meaning they're living in your pup's gut. There are a bunch of different worms in dogs out there but the most common in dogs are hookworm, whipworm, tapeworm, and roundworm. Each can have slightly varied effects but likely all include problems with your pet's poop.
How do I know if my dog has worms?
Remember vomiting and diarrhea are symptoms of a lot of issues in dogs, everything from eating something they shouldn't have to serious illnesses, like cancer. The best thing to do is call your vet. They will likely have you bring in a stool sample to test for parasites and possibly other conditions — sometimes our animals catch a tummy bacteria from other dogs that's easy to treat with antibiotics.
Where do they catch worms?
Sadly, some puppies are born with them and that's when they're most fatal, too (particularly hookworms in dogs). In adulthood, your animal might get them from dirt, poop, a rodent, fleas, or another infected pet. It's best to test your pet before bringing them home or make sure the adoption agency or breeder has thoroughly ruled out worms in dog poop. Even then, you might include a fecal examination as part of a routine screening during their first checkup.
How do I go about identifying dog worms?
Some worms are easy to spot with the human eye, and if you notice something in Fido's poop, you should keep it for later and bring it to the vet. Otherwise, you won't always necessarily see the worms, but you'll notice the effects clearly. When you bring in a stool sample, the tests will determine the type of worm, which also can influence treatment.
How do I treat dog worms?
The best way to take care of worms is with preventatives. Check your heartworm or flea medicine to see if they already contain the right chemicals to keep them at bay. That way, the parasites never have a chance to take root inside your beastie at all. However, once the bugs set in, you might need an additional dewormer to get them out. Your vet will prescribe this, possibly over the course of many months.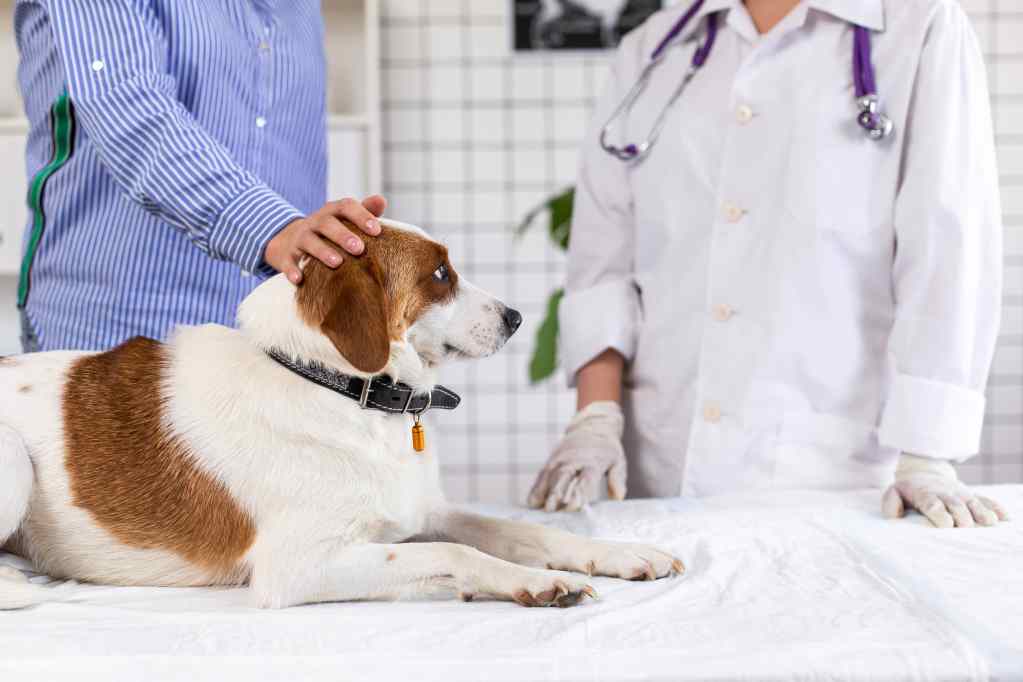 We say this a lot, but the best defense is a good offense when it comes to worms in dogs. If you're already paying for preventatives, you can look around and see which ones kill the most worms. One note, cats and dogs sometimes do share parasites if they live in the same household. If you find that your pup has caught one of these, you'll need to look at your other pets, too.
Editors' Recommendations