If your cat throws up after eating grass, there's probably no reason to be concerned. Eating grass is a natural behavior for most cats, and throwing up after eating that grass also is pretty common. There are physical reasons for why your cat throws up grass, and aside from dealing with the inconvenience of having to clean up cat vomit in the house, this behavior usually isn't a problem.
But excessive vomiting and unusual grass consumption can be a cause for concern. If your cat likes to munch grass, then it's best to familiarize yourself with what's normal and what might be a reason to worry.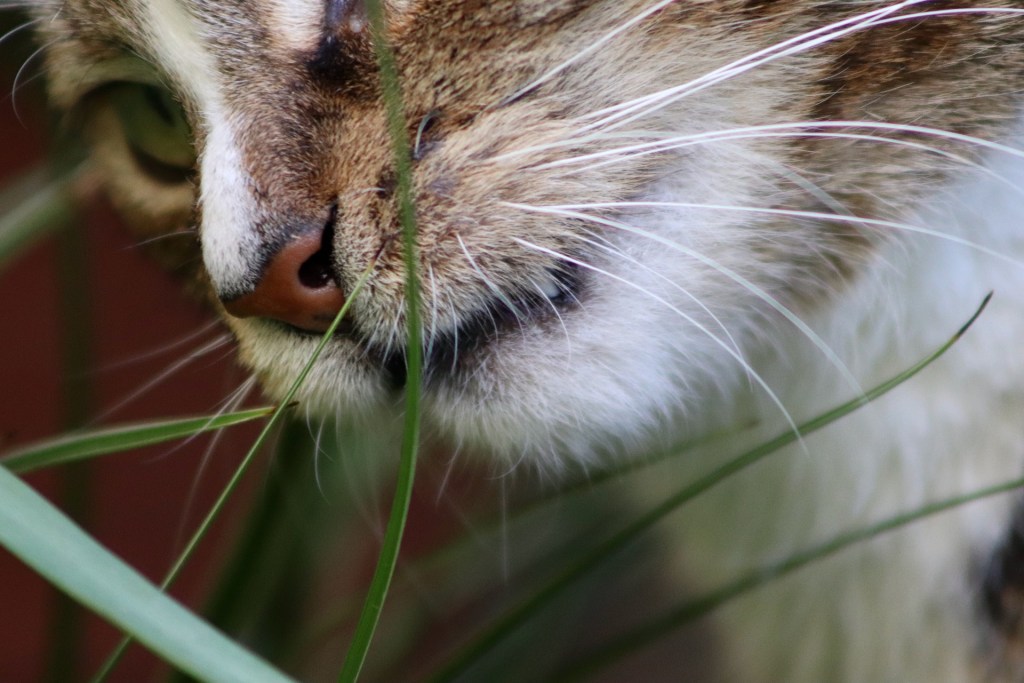 Why cats eat grass
Cats eat grass for many reasons:
Grass can have a natural laxative effect, helping to relieve stomach upset and supporting digestion.
Grass contains fiber, which can help keep your cat's digestive system moving and healthy.
Grass also contains folic acid, and your cat may instinctively eat grass to get a nutritious boost.
Eating grass can be entertaining for cats, too. Your cat may simply enjoy having something to munch on and might eat grass out of boredom, just like you might munch on potato chips while watching TV.
In some cases, your cat's grass eating might be driven by stress. If your cat excessively eats grass, then anxiety could be to blame. In these cases, you might notice that your cat eats grass almost constantly or pairs it with other behaviors like excessive grooming.
Many factors can drive your cat to eat grass, so you'll need to carefully observe your cat to determine what's at the root of his behavior.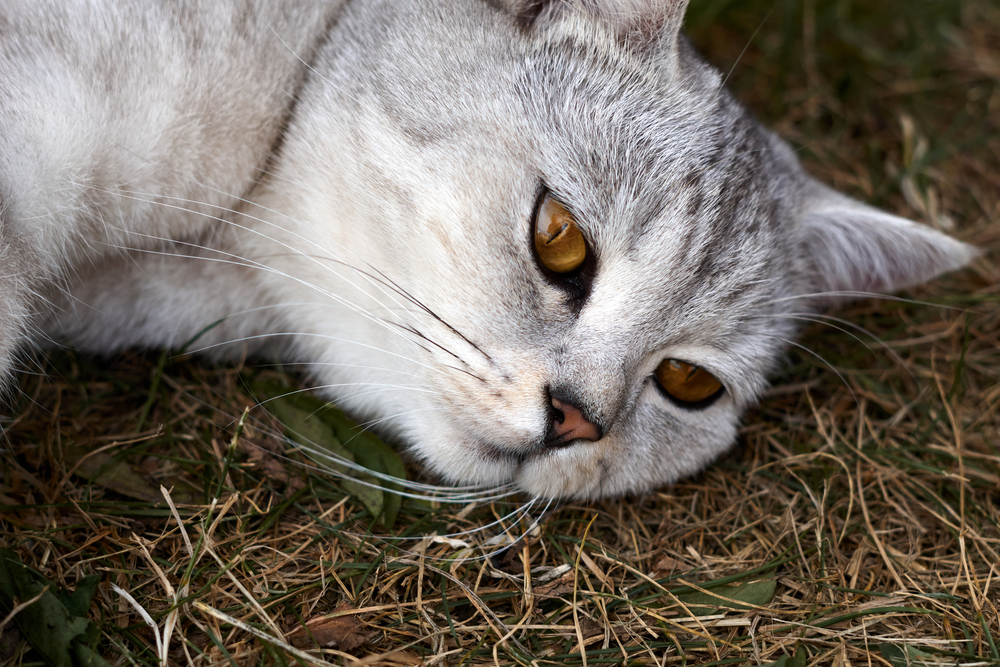 Why grass makes cats throw up
So why do cats throw up after eating grass? Cats' digestive systems don't contain the enzymes to properly digest grass, so vomiting is a natural part of the process. This behavior is an instinct that helped keep wild cats alive. When cats relied on hunting for their food, they would have consumed their prey's bones and hair, too. Eating grass helped induce vomiting, so cats could throw up those waste elements that they couldn't digest.
If your cat loves to eat grass and then often throws up after, chances are he just knows that grass can help ease digestive upset and is a natural way to get himself feeling better.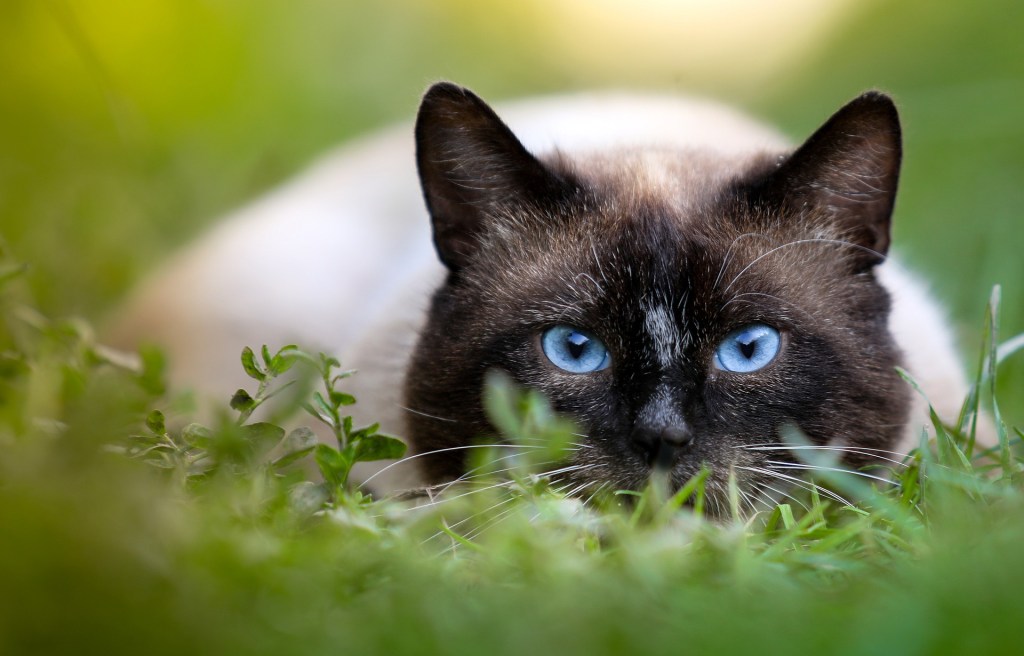 Signs you should be concerned about
Because cats can't digest grass, there usually isn't a reason to be concerned if your cat vomits after eating grass. But eating grass can sometimes cause other issues.
Grass can potentially get stuck in your cat's nasal chambers at the back of his nose, making for an uncomfortable situation. Your cat may sneeze in fits, and your vet will need to help by removing the grass.
If your cat eats grass obsessively, it can lead to excessive vomiting and may indicate that your cat is dealing with significant anxiety. It's best to take your cat to the vet for an evaluation. Your vet may be able to help you get to the root of your cat's anxiety, so you can get him feeling better.
There's also the potential danger of your cat consuming plants that he shouldn't when he's outside. Grazing on grass that's been treated with pesticides could lead to significant digestive upset or toxic effects for your cat. Your cat might also munch on outdoor plants that are toxic, like lilies. If your cat is experiencing toxic effects from something he ingested, get him to the vet immediately for treatment.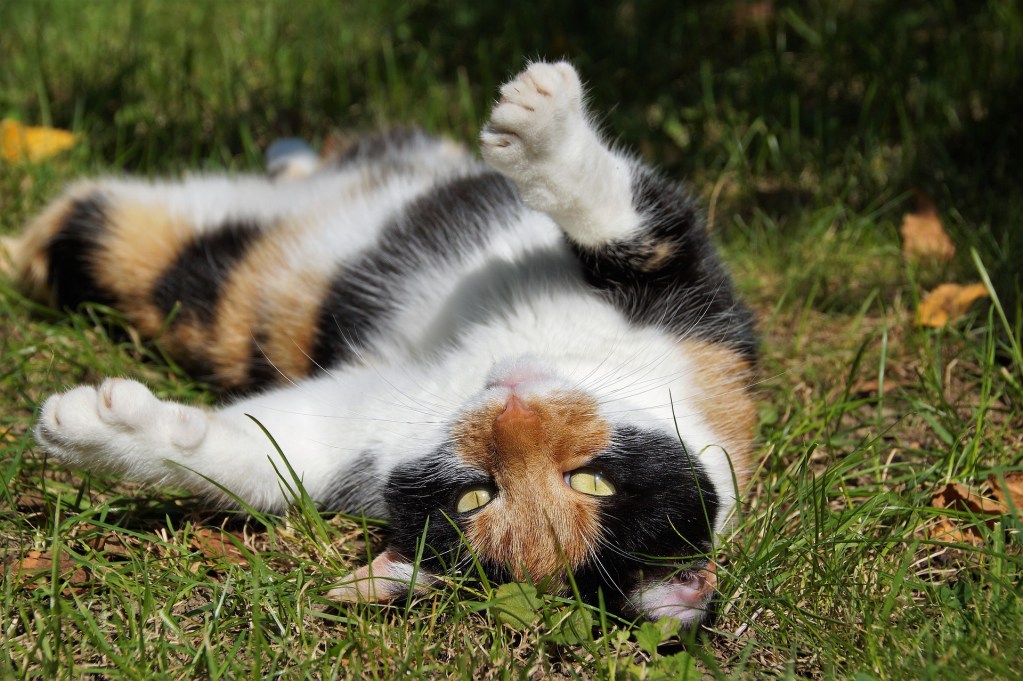 Safer alternatives for eating grass
If you want to give your cat a risk-free alternative to grazing in the backyard while providing the stimulation he craves, we recommend cat grass, which is readily available online and in many local pet stores. Other cat-safe alternatives include Alfalfa, fiber-rich oat grass, and cat thyme. Who knew a thyme plant existed for cat consumption? Another alternative is licorice root, though it should be avoided if your cat takes blood-thinning medications.
While eating grass does have benefits for cats, letting your cat eat whatever grass he finds outdoors can be risky. It's a much better option to buy or grow your own cat grass indoors, so you can feed your cat a pesticide-free product that you know is safe for him. This also lets you better monitor how much grass your cat is consuming. Providing your cat with cat grass can help keep his digestive system healthier, making him more comfortable, too. While vomiting sometimes comes with the process, cleaning up the occasional vomit pile is a small price to pay for your cat's health and comfort.
Editors' Recommendations