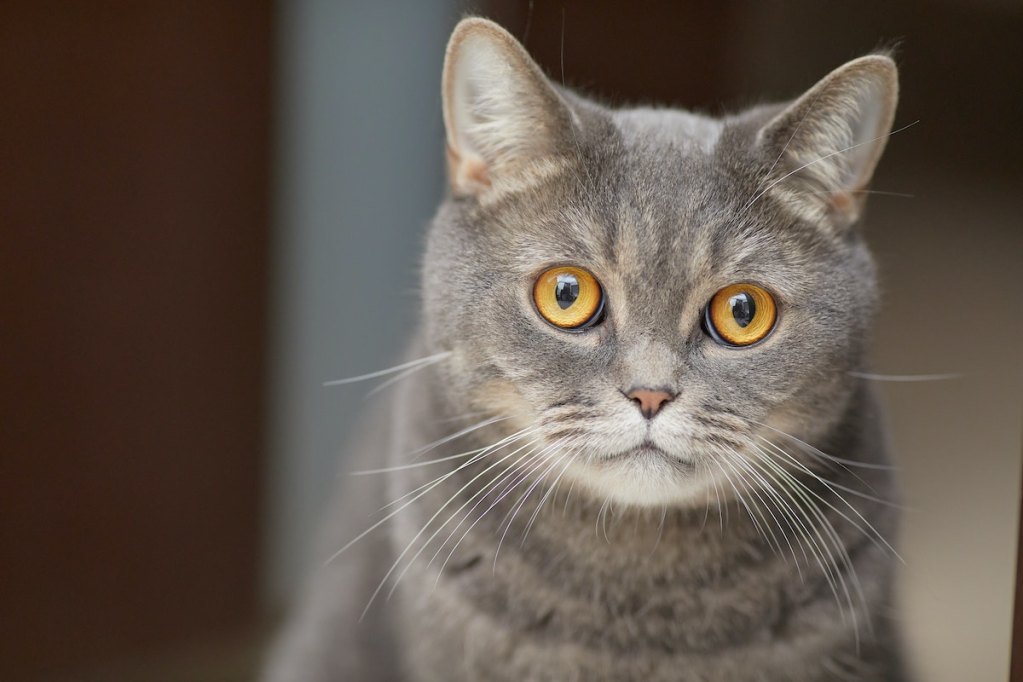 You may have been told at some point that cats don't see color, and pictured your pet examining the world in black and white. But as far as we know, only one animal actually sees that way (a fish) so that's not what color blindness means in this situation.
Cats aren't fully color blind, so they do see some colors, but not others. Taking a deeper dive into your cat's pretty eyes will help you understand them and can guide you with other things like training and play. So are cats color blind? Here's what you need to know.
How do animals see color and light?
A quick lesson in biology first: Our eyes (and those of our cats) use rods and cones to see light and color respectively (of course color and light overlap, but you get the idea). Most humans have cones for green, blue, and red, and if any of those are missing, that's what creates color blindness. About 8% of males (the human kind) are color blind, usually a form called red-green, which is somewhat similar to how our cats see.

So what colors do cats see?
Cats and dogs only have blue and green cones, which means they struggle to distinguish reds. Because we understand that color-blind humans see a little bit like cats, we can dive really deep into what our animals perceive. Red and pink usually look like green to them and purple might be indistinguishable from blue. This is good to know when choosing toys, especially because your kitty might struggle to spot a red squeaky mouse in the grass, but they'll see a blue one right away. The last thing we want to mention is that our pups see a lot like their cat friends, so these same rules apply to them, too.
Is it true that cats have good night vision?
Perhaps to make up for their lack of red color vision, cats see excellently at night — a trait they evolved for hunting in the dark. In fact, they have up to eight times more rods than we do, meaning they see a lot better in dim light (that might be why they enjoy a good twilight prowl so much).
You should also notice your cat's pupils getting huge in low lighting, way bigger than ours, which allows them to spot a mouse even with almost no light around. Lastly, they have an extra layer in there that "mirrors" backlight and accounts for the glow you sometimes see in their eyes.
The good news is that a cat's lack of extra color vision or poor eyesight in general (like dogs, it's much worse than a human's vision) doesn't seem to stop them. In addition to red-green color blindness, they also are extremely nearsighted, so they often have trouble focusing at a distance. While it doesn't stop them, we do need to take all these factors into account when trying to predict what they will be able to distinguish that we might see with no problem at all.
Editors' Recommendations