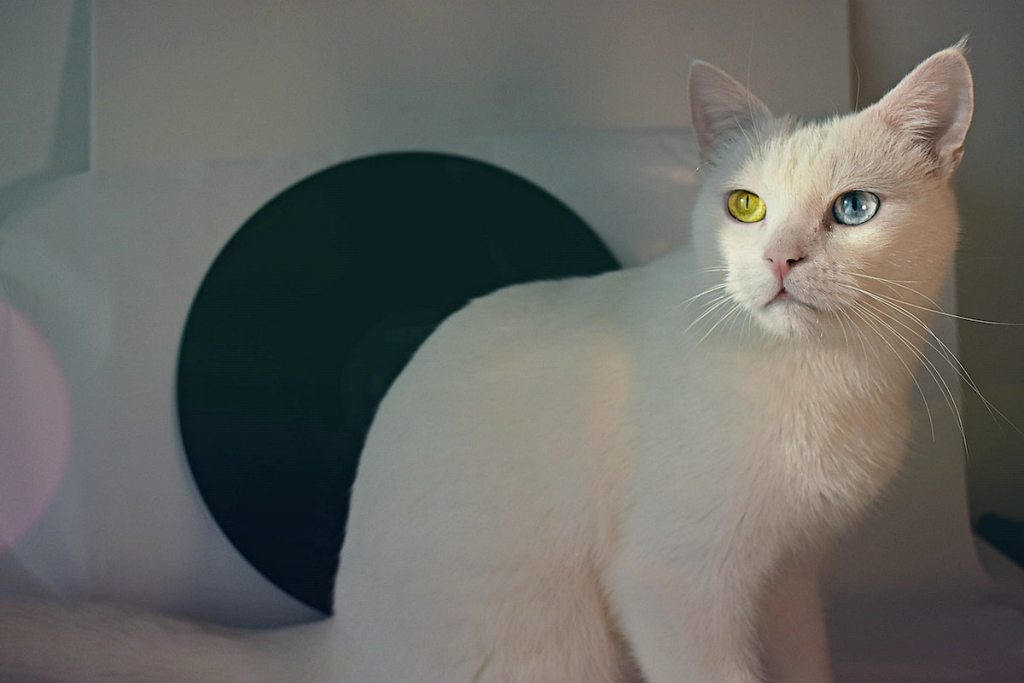 If you just brought home your first white cat, you could be in for a few surprises. These fair-haired felines have the rarest coat of all, but that also comes with unique needs. Sadly, while white cats look beautiful, they sometimes have health conditions not seen as commonly in other types of kitties. It's important to know about these in advance, but also remember that your cat can live a long and happy life even if they have to use lotion sometimes.
What health problems do white cats have?
There isn't any one thing guaranteed to pop up in your tiny snow leopard, but they might be at risk for some of these issues.
Deafness
Up to 80% of truly white cats with blue eyes go deaf as kittens, meaning they never learn the sounds or vocalizations that lots of hearing cats do. There isn't anything you can do about it medically, but remember, a domesticated cat can live an amazing life without being able to hear. Lots of them even learn signs instead of spoken commands. We do recommend you keep them indoors though, since they won't be able to navigate cars well without the use of their ears.
Sunburns (and skin cancer)
Burns are horrible, and that's doubly true if you're a four-legged animal. It's a lot more difficult for your beastie to take care of their skin with a little after-burn than it is for you. In addition to the discomfort, repeated sunburns can cause cancer, just as they do in humans. Luckily, a little goes a long way to preventing this type of skin irritation.
Skin Conditions
All cats can have skin issues, but white cats often wind up getting them more frequently because of their sensitive skin. This can include basic things like allergies and more advanced issues, such as ringworm. Usually, the solution is to treat the conditions themselves as they appear, but always discuss a care plan with your vet.

What can you do for your white cat?
Depending on which problems affect your little guy, you might need a few extra trips to the cat doctor. They could advise you to bathe them more often, use dry shampoo, or incorporate cat lotion into your routine. Additionally, you must remember to put sunscreen on your pet every time they may catch some rays. If you have an indoor cat, that could be when they sun themselves through a window or use their catio.
White cats are wonderful pets, often considered lucky because they are gorgeous and unique. But these fuzzballs present a few special challenges, too, and you need to be prepared. Some experts say you should not take one in as a beginner and instead make sure you're a cat pro before bringing one of these stunning creatures home. However, with enough diligence and a great care team, you can give your pearly white princess a long and exciting life no matter what health conditions they wind up having.
Editors' Recommendations