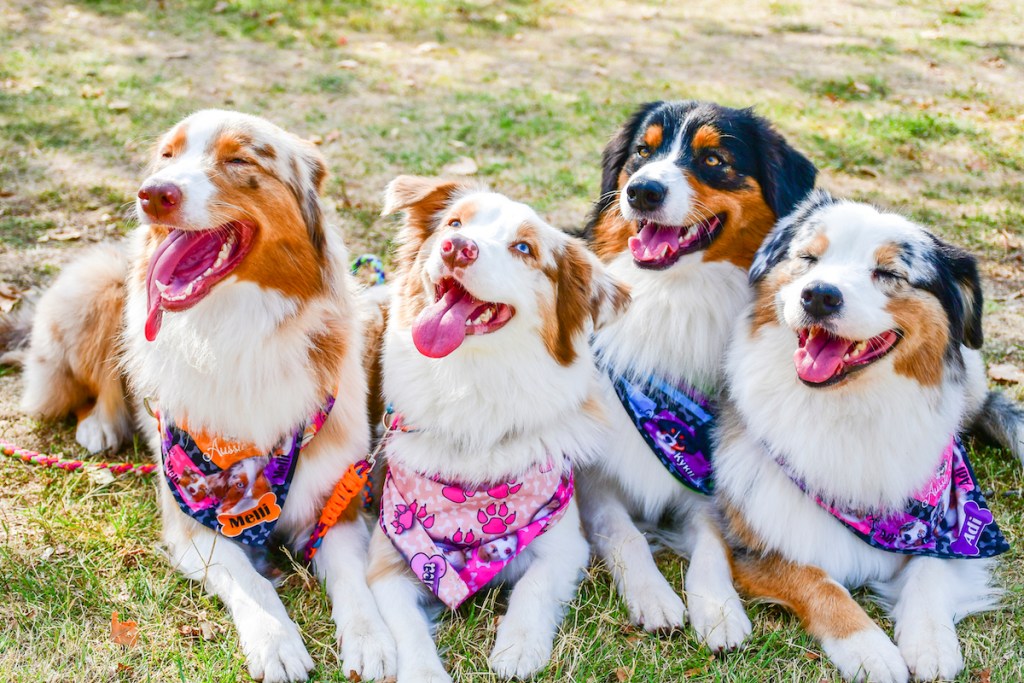 You and your dog can rock out with just a simple accessory: bandanas for dogs. Because these only go around their necks like a collar, most pups don't mind, and it can even be fun for both of you. This summer, go all out by choosing a themed style for your animal (or take it another step further and match your outfits).
Beach
Hitting up the shore this summer? Your dog can look the part, too. Dress your pup up with a tropical-themed bandana for an easy way to get beach chic. This outfit can also be functional since you may want to protect them from the sun. Try out a slightly larger size and block a few rays.
Travel
If your little bud comes with you on vacation, get extra into your adventures by decking them out in the style of your destination. Perhaps you've decided to hit up "The Big Apple" and can dress them in an "I Love NY" bandana or you want to give them a Disney princess-themed scarf for a trip to sunny Florida.
America
Just in time for the Fourth of July, stock up on your America-inspired outfits. Flag code states that you should never wear the symbol but you can instead look for a red, white, and blue design. Alternatively, find other ways to celebrate the country by using patriotic images, such as national parks or historic monuments.

National Pet Month
The month of May is a time to celebrate pets. Take this opportunity to highlight your favorite cause like National Dog Mom Day (May 14) or National Rescue Dog Day (May 20). Another idea is to get your pet's name embroidered on a bandana of your choice to make it unique to them.
Animals
Instead of putting the spotlight on pets, try finding another animal to adorn your furry friend. They might look cute in a cat-themed bandana or perhaps one covered in unicorns. No matter what you decide, your fur baby will love being able to support their fave species (after dogs, of course).
Colors
Bandanas feature bright colors and patterns, but you can also stick with more muted pastels or neutrals to match your animal's coat. For example, a bright yellow could look especially boss on a black Lab for contrast or a beige might blend in nicely on a Shiba Inu. Don't forget to try rainbow and tie die, which is a reliable staple.
Not all dogs like wearing clothes and you should make sure your furry friend enjoys putting on an outfit before you invest in a full summer set of bandanas. However, most pups don't mind, just as wearing collars or harnesses doesn't bother them. One other important note: Wash your pet's garments in between wearings, but be mindful that they may have sensitive skin and aren't used to soap and fabric softeners. If a recently washed bandana looks itchy, try more natural products or pet-friendly detergents.
Editors' Recommendations