We all love to see ourselves on the big screen, and our canines want to see themselves too. It's true that many dogs can watch television and enjoy it, particularly when they spot another furry friend up there. That's why you might show your beastie 101 Dalmations or throw on the Discovery channel if you're looking for a big reaction. This pup became particularly excited when he spotted a superhero dog on the TV in a dog video on TikTok entitled "Representation Matters."
The video starts with a clever four-legger watching Guardians of the Galaxy Volume 3 while sitting on his owner's bed. It's very clear that this movie is one of his favorites, and we're about to see why. Our dog friend is enraptured by the film but becomes even more excited when Cosmo, the pup in the film, comes onto the screen. The text tells us to "Watch my dog realize who the real hero is…" In his excitement, the little bud runs up to the screen barking and wagging his tail — thrilled to see Cosmo the dog save the day. You can see the pure joy in the pooch while he jumps up and down to celebrate.
Commenters were thrilled and amazed to see how much fun the sweet pup was having watching his superhero. Dudeflamey summed it up best, saying, "It's beyond cute that he was watching that intently to begin with, so the excitement at the doggy hero is the sweetest thing." We couldn't agree more. Sifulaw added: "Yeah! Representation matters! Cosmo for the win."
Some recommended he try out a few other top movies. "So cute!!! You should put on New Moon and Eclipse and see if she battles vamps like mine!" suggested Rachel Hutchinson. Finally, the best post came from Ahsokatricia, who asked, "I wonder what [they] said! My dog's ears shot up as soon as he heard the barking!"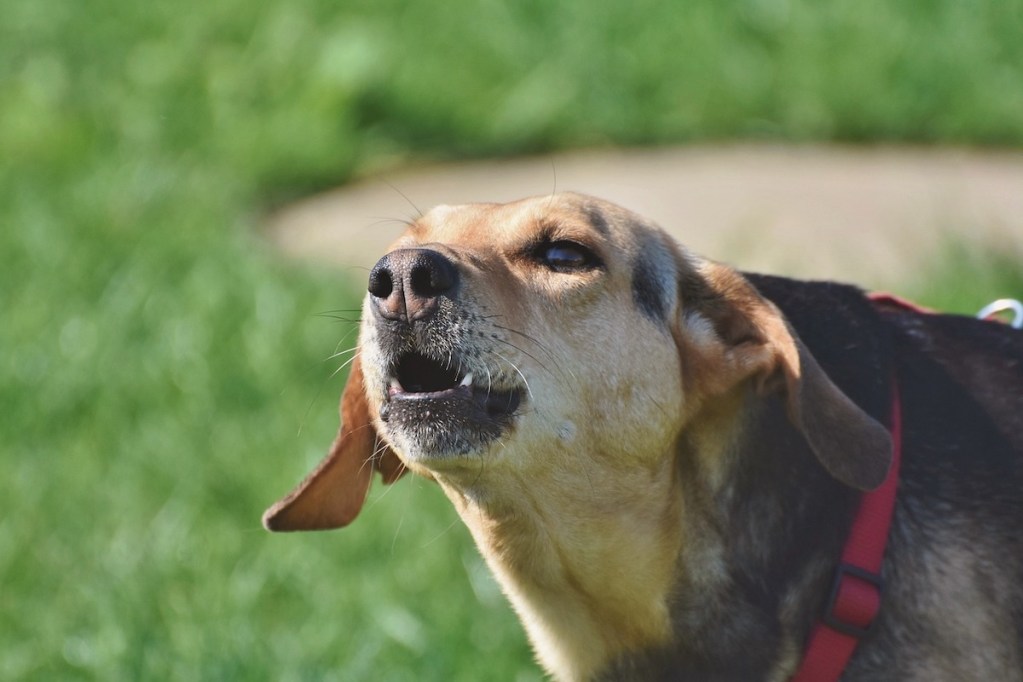 Can dogs talk to each other by barking?
While we humans mostly associate speaking with communication, pups do things a bit differently. In fact, dogs use body language and pheromones much more than any type of verbal transmission to interact with one another, so you'll see them size each other up and sniff in most instances. But we all know that barks and other sounds convey important messages as well. Barking does a much better job of getting across general ideas like warnings and greetings than specific notes, which require a more definitive language. So your animal might be telling another dog to get off his property, but he would struggle to say back away three paces. Still, when one pooch hears another start to bark, it seems that they can't help but reply, even when it's a superhero dog on the television.
Editors' Recommendations