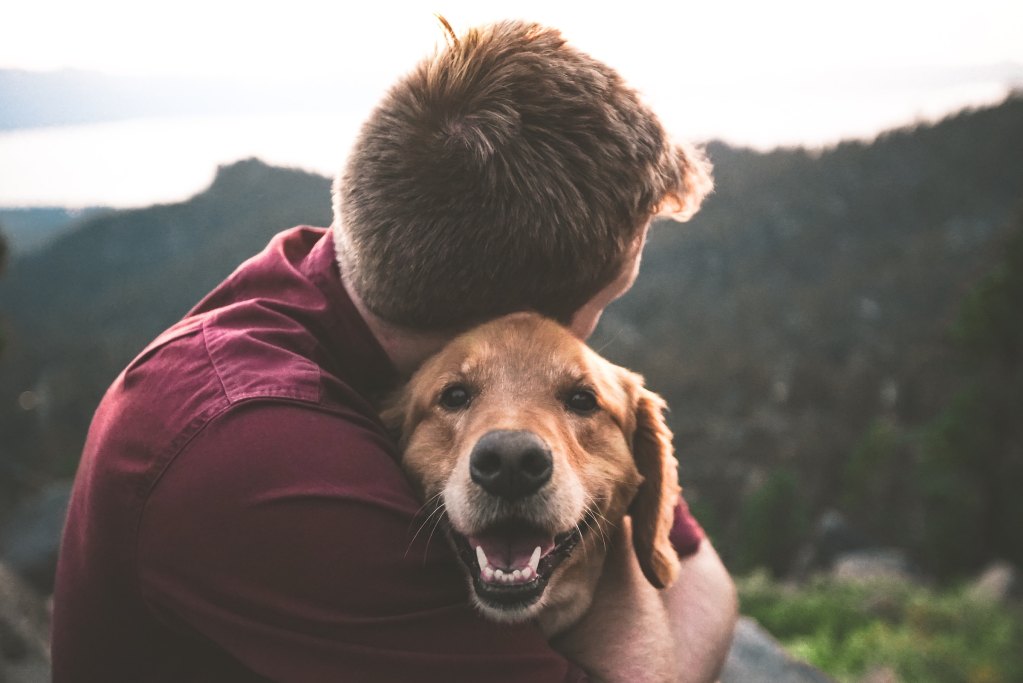 There are so many ways to tell whether a dog is happy. We all know to look for a wagging tail, but there are countless clues hidden in a dog's body language to let you know how they feel. But for the first time ever, Japanese researchers have confirmed that dogs show emotion in another way: by crying.
While the image of a crying dog can be enough to bring a person to tears themselves, empathetic people can rest assured–there are no sad dogs here. In fact, scientists recently discovered that dogs cry happy tears when reunited with their pet parents. Now that is a sign of true love!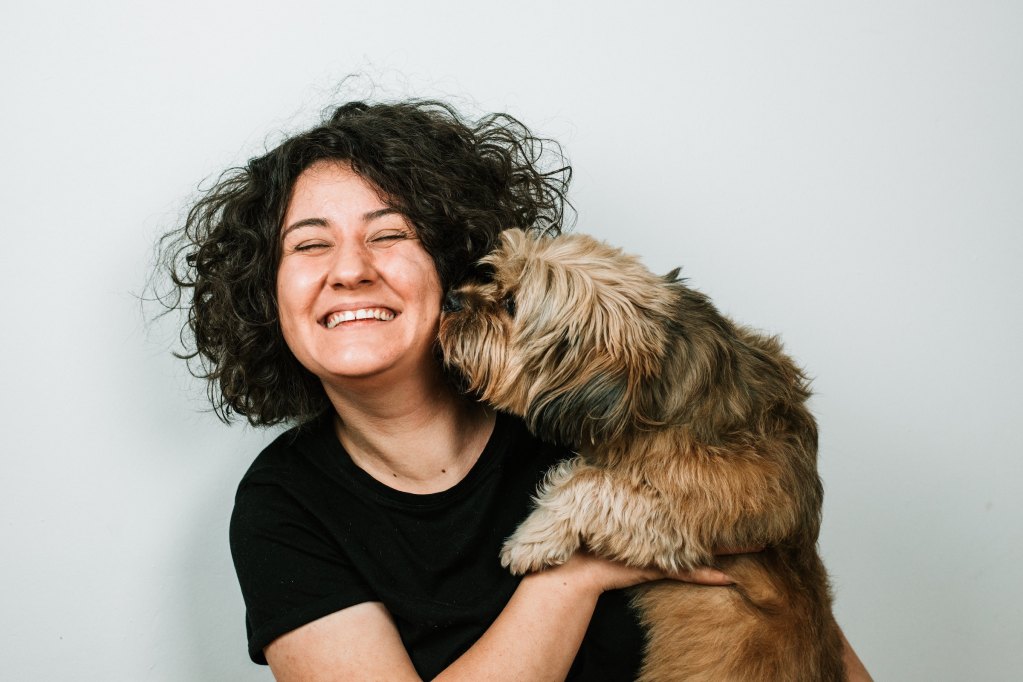 Scientists wanted to explore whether tear reactions are similar in dogs and people
Azabu University professor Takefumi Kikusui was first inspired to discover the role of tear production in dogs while watching one of his Standard Poodles nursing her puppies. He noticed that she appeared to tear up while nursing, and the professor hypothesized that dogs can experience happy tears, too. After a bit of research, this pet parent and the professor found zero studies focusing on emotional tear production in animals.
The study he co-authored was published in Current Biology and shows that dogs do indeed experience emotional tear production. In fact, researchers "measured tear volume in dogs before and after reunions with owners and familiar non-owners" to test their theory. They found that dogs' tear production increased after a reunion with a pet parent, but not after a reunion with a familiar person who wasn't their owner.
As a confirmation, researchers studied whether or not canine tear volume increased with the introduction of oxytocin, a 'feel-good' chemical that the brain secretes. It did! This suggests that this emotional hormone plays a role in the 'crying dog' phenomenon.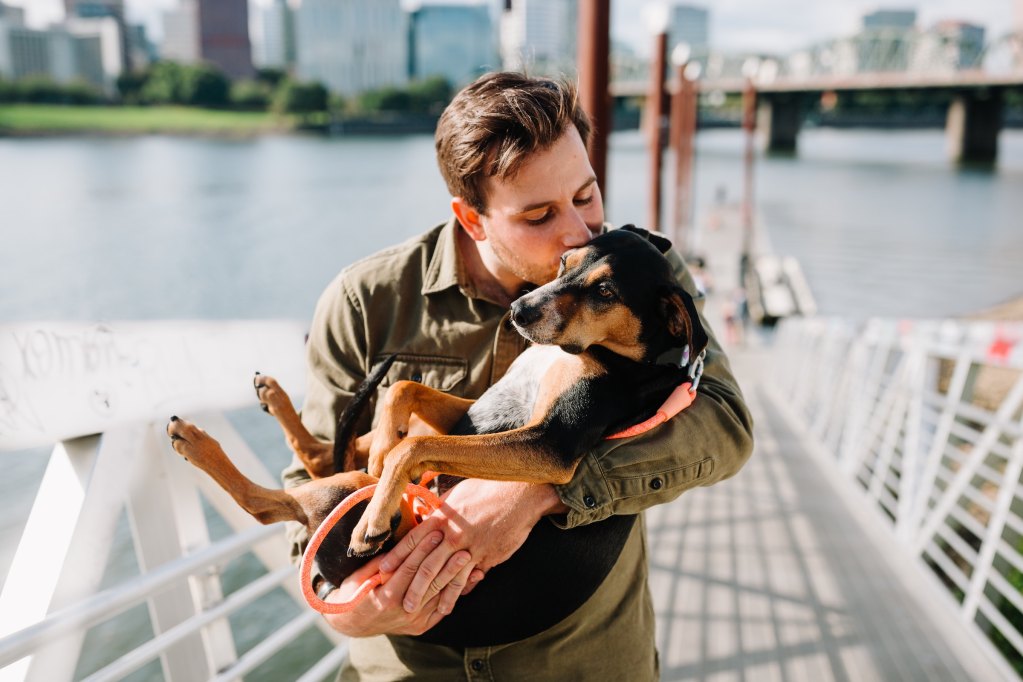 Tear production may help increase emotional bonds between dogs and humans
Tears have several purposes, including washing away debris in the eye. They can also be a physical manifestation of strong emotion and a tool for people to understand one another's feelings. As Takefumi Kikusui and his colleagues uncovered, though, tears may also play a role in the human-animal connection.
The last phase of the study included a test in which people were asked to rate their impressions of pictures of dogs. Participants rated pictures of dogs both with and without artificial tears in their eyes, and they actually had a more positive impression of the dogs with tears. This could be because people relate more to an animal if they can physically see a sign of emotion. How fascinating!
Kikusui has come to the conclusion that the bond between people and pets might be even stronger than originally believed, especially since he has seen evidence of emotional response in dogs. Still, it's easy to understand why some folks are surprised to learn that dogs' emotions and humans' emotions might show themselves similarly. People can't wag a tail when happy and prefer not to sniff behinds out of curiosity, but our two species may not be as different as we think.
Editors' Recommendations