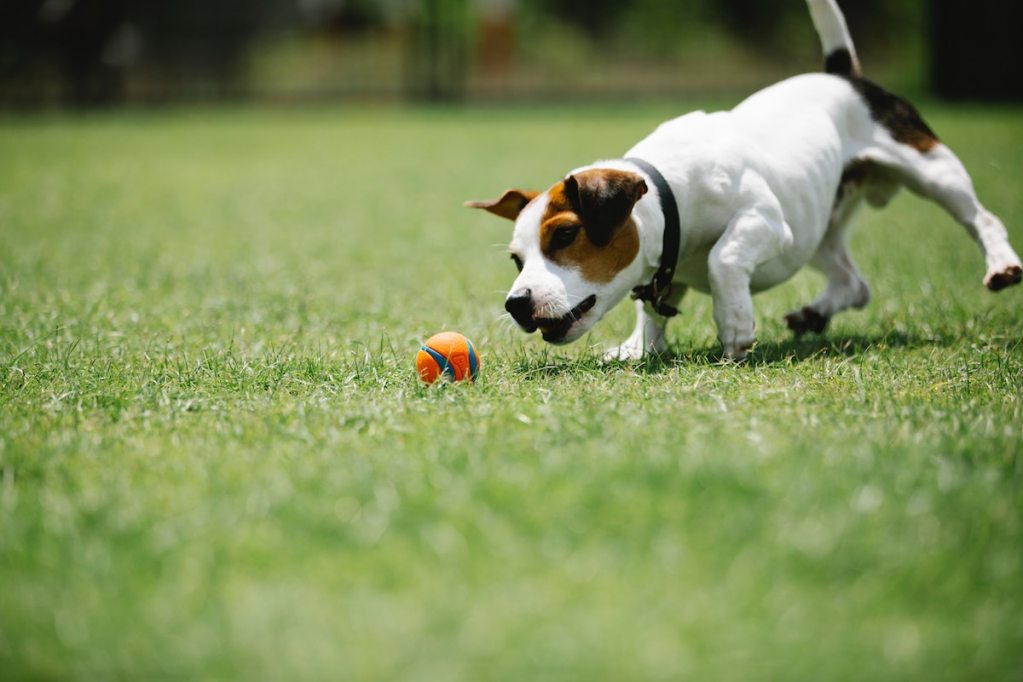 Most dogs live their whole lives in their collars, and get used to them, just like we feel great in clothes. However, it's important to think carefully before you put anything around a dog's neck. In particular, shock collars (or choke collars) should always be avoided. But you can use modern, humane tools to do the job — along with a healthy amount of positive reinforcement.
Why you shouldn't use a shock collar
Unfortunately, shock collars were popular in the past, but research says positive reinforcement works better. We definitely don't recommend anyone ever shock an animal, even on a very low setting that "doesn't really hurt." In addition to wanting to do right by your pup, you might actually increase aggressive behavior by using these outdated training methods. Remember, the "alpha" concept of dog behavior was based on flawed research, while the latest techniques seem to be setting dogs up for success.
Collars to use instead
There are a few options out there if you want to add a special collar to your training regimen, including ones that vibrate, smell, and beep. Even these humane versions should only be used in small doses under the supervision of a human. Don't put a beeping collar on your animal and leave them in it for hours! That's enough to drive anyone crazy, Fido included.
Vibrating collars
These work by delivering a buzz any time you press your remote or you can get one specifically for barking that responds to noise. They take a bit of time to set up, but an automatic collar can vibrate much faster than you can ever respond. Some dogs never adjust to this and will be afraid or uncomfortable with the sensation. One option is to get a collar with a few different modes so you can switch it up as necessary.
Beeping collars
Similar to the vibration model, beeping collars deliver escalating noise when your pooch does an undesirable behavior, like barking. The goal here isn't physical punishment but to redirect your animal. Follow it up by showing your little guy exactly what they should do. Some pups will respond to this better than the vibration, so you can get one that does both and figure out their preference, or mix the two.
Scented collars
We all know that dogs mainly rely on smell, which means you can use that sense in your training too. This works the same way as the beeping and vibrating ones, but releases a puff of citronella instead. The smell is a deterrent in the same way that a sound is. Of course, you should make sure your pet doesn't have any allergies to citronella before using this. Watch for eye rubbing, hives, or other indicators that the spray and your furry friend don't mix. However, dogs with a traumatic history might prefer this over a beep or a vibration.
Other training to incorporate
Remember, using a humane training collar is no substitute for the work; it's merely a tool that you can add to the mix. Training them not to bark might seem like an advanced skill, but it's pretty easy once you have your routine down. As part of this, you may actually teach a "quiet" command that you'll use to help your pup settle.
While your buddy might wear a fashionable collar most of the time, you can have a whole wardrobe of doggie necklaces for different functions — one for walks and one for training. Shock collars for dogs don't work with most beasties, but one of the newer models, when used correctly, might boost your training regimen and help curb excessive barking or other problem behaviors.
Editors' Recommendations